Pampering pets- some trends are baffling while others are the new normal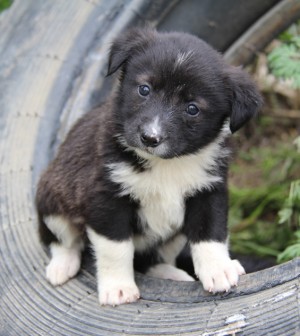 If you've been to a pet event lately, and seen dogs being pushed along in baby strollers, it's no surprise to you that people love to pamper their pets. The ads you're served online, the shelves at the pet stores- all signs are pointing to this not being a trend, but a given. That said, there are a few things going on with the business of pampering that you may consider a little "out there." Take a peek at a few examples we've found below.
This New York Times article highlights a few ways to pamper your pets and the author of the piece accurately states that the level to which we take the pampering has become a little "baroque." Among the items are fake testicles for animals. Gregg Miller invented "neuticles" over 20 years ago, developing them for "everyday pet owners who opt for Neuticals so their pet will maintain its dignity and self-esteem."
He's put them in an elephant, in prairie dogs, a monkey in Arkansas, and a colony of rats for the University of Louisiana. Finally, there's a way for your prairie dogs to feel like real males again…
Also in the Times:
special haircuts for pets
glitter tattoos for animals
canine paleo diets so dogs can look buff
Need more proof that folks are really into pampering pets? Here's a story about Britian's "Most Pampered Dog" who owns three cars and a boat.
And when your Border Collie makes you rich someday, you too may want to build it a half million dollar mansion in Beijing. It's real, folks.
The United States, which spends going on $70 billion annually on pets, is not the only place where folks are opting for pets over people. A recent Mercury News article tells of Chinese that spend a fortune on their animal kids. This is quite a change in philosophy for the country, especially considering Mao's guards used put family pets down simply for the reason of putting them down.
Finally, if you aren't able to build that $500k dog house, three cars, and a boat for your puppy, there are more cost-friendly ways to make Fido feel fantastic.
China is the site of an emerging practice of pet acupuncture. In fact, business there is booming. Here at home, acupuncture can be medicinal, but it's also a simple way to relieve stress and relax. Pet acupuncture is offered by many U.S. vets, as is chiropractic care. Not long ago, spending cash on this for pets would have been mind-blowing, but not anymore.
If you're looking to really save some bucks while loving your pet, there's the good ol' hug and belly rub. Those are free and we hear animals like that kind of stuff, too.