Participate in Omaha.dog's Furshion Week!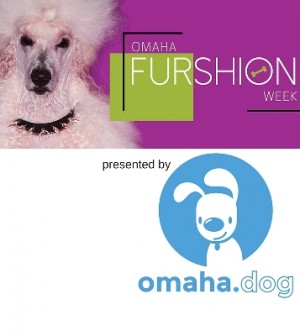 For those of you who have wondered when Omaha will get with it and have a pet fashion week, your prayers have been answered. Omaha's FIRST will take place on June 3 and 4.
Omaha.dog, a website dedicated to connecting area pet lovers with pet-friendly businesses, is currently organizing Furshion Week. On June 3, join Omaha.dog at Benson FURst Friday to enjoy a dog-themed night of specials and festivities. Amateur fashion designers will be showcased on this night. On June 4, come out and enjoy the main event and fashionistas of the dog world taking the stage, donning Omaha's best designers in Midtown Crossing at Turner Park.
Want to get more involved? Here's what Omaha.dog needs:
models
designers
photographers
sponsors
Use the details below to find out more.
From Omaha.dog:
Model Call! We're looking for dog models to strut the runway on June 4! Post a video of your "dog walk" on the Omaha.Dog Facebook page or tag it #omahadogmodel on Instagram. Deadline is April 15th! http://omahafurshionweek.com/omahas-top-dog-model/
Designers! Photographers! Volunteers! Omaha Furshion Week needs some talented people to make this event a success. Fill out the form on the following website to tell us you're coming! http://omahafurshionweek.com/join-the-pack/
Sponsors! Are you a dog-friendly business that wants to be apart of the hottest event of the year? We have three different ways you can be a part of Omaha Furshion Week. Sign-up here:
http://omahafurshionweek.com/be-a-sponsor/
Omaha Furshion Week is a fundraiser that will support the dog community. Omaha.dog hopes to use any funds raised to provide more waste stations at dog parks in Omaha.
About Omaha.dog
Omaha is very dog-friendly! We Omahans love to take our dogs wherever we can, and the number of businesses that are dog-friendly keeps growing. Check out our continually growing list of dog-friendly businesses at Omaha.dog. Omaha.dog is operated by two best friends that love Omaha, dogs, and the community.