Paws to Angels Pet Loss Center Receives National Recognition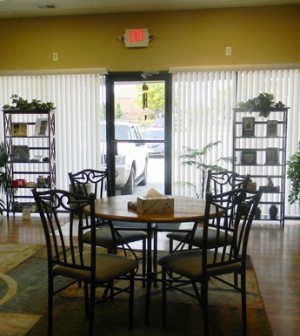 Paws to Angels, Omaha pet loss center, service provider, and long-time sponsor of Pets in Omaha, has recently been given a national "Keeping it Personal" award from the International Cemetery, Cremation, and Funeral Association. Congrats to Cherie Fry, owner of Paws to Angels, for the care and service she provides our community! Paws to Angels is Nebraska's only total end of life care service provider. Below is a press release with details of the honor.
STERLING, VA (March 6, 2017)— Paws To Angels Pet Loss Center & Services from Omaha, Nebraska, has won an honorable mention in the International Cemetery, Cremation and Funeral Association's 2016 Keeping It Personal (KIP) Awards, recognizing the best in personalization in the cemetery, funeral service and cremation profession.
Created by the ICCFA Personalization Committee, the KIP program honors recipients in five categories. Paws To Angels Pet Loss Center & Services received an honorable mention in the Most Personalized Pet Service or Memorial category.
The ICCFA's 2016 KIP Awards contest attracted nearly 55 entries from the United States, Canada and Ireland. Communications and marketing professionals from outside the cemetery and funeral service profession performed the judging.
Paws To Angels was contacted late one evening by a family whose Papillon, Gracie, had been brutally attacked and killed by coyotes. They drove to the Paws To Angels Center with the remains of their beloved pet and carefully gave them to Cherie Fry, who assured the distraught family she would take care of Gracie as if she were her own.  While Gracie was severely battered and torn, Cherie was able to present her in a small casket for viewing, allowing the family their final goodbyes in the way they needed before cremation.  Paws To Angels staff assisted with urn selection, and the creation of a shadow box holding Gracie's collar, a lock of fur from her tail and paw and nose prints.  The care and handling of Gracie, and the support given by Cherie during the days that followed her passing, greatly assisted the family in dealing with this most terrible loss.
All KIP Awards recipients will be recognized at the ICCFA 2017 Annual Convention & Exposition, April 5-8 at the Music City Center in Nashville, Tennessee, and in ICCFA Magazine.
Founded in 1887, the International Cemetery, Cremation and Funeral Association (ICCFA) is the only international trade association representing all segments of the cemetery, cremation, funeral and memorialization industry. Its membership is composed of more than 9,100 rooftop locations and 18,000 professionals in the cemetery, funeral home and crematory industries, as well as memorial designers and related businesses worldwide. To learn more, please visit www.iccfa.com or connect with ICCFA on Facebook and Twitter.