Pet Euthanasia- you've got options. Help from Paws to Angels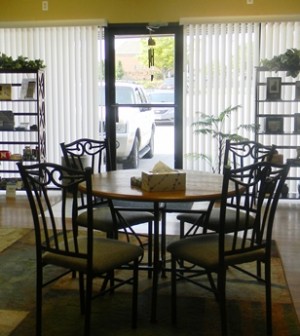 Euthanasia is often a necessary practice that pet owners must be informed about. When your family pet is beyond the point of recovery and its quality of life is suffering greatly, it's your responsibility to decide what's best for your animal as it makes its way toward the Rainbow Bridge.
Euthanasia the peaceful ending of an animal's life utilizing an anesthetic overdose. Euthanasia should be considered when a meaningful recovery is not available or when an animal is suffering.
It's sometimes a difficult subject to even think about, let alone actually going through the process of seeing the end of your animal's life. Hopefully, with the following information, you'll have an easier time of it. Knowing what to do when the end comes can bring comfort. The unknown is hard to deal with. Many will tell you that the routine, steps, and processes involved have helped them deal with loss. The hardest part is figuring out what to do after your pet is gone- we'll tell you where to look for help on that, too.
We've consulted five businesses, organizations that help pet owners through the process. From how to know when it's time to what you need to manage grief, we hope to cover a large portion of the process here. Read, share, ask questions- this series is meant to be helpful and informative. Just know there are many choices to make, but many professionals out there to help you along the way as well. We'll put some of them side-by-side here so you can decide which path to travel.
"To live in hearts we leave behind is not to die"

-Thomas Campbell
This week, we've already brought you advice and suggestions on what to do when the time comes to decide on your pet's quality of life. The Nebraska Humane Society, Furry Friends Refuge, Road to Home, and Dr. Everson of the Pet Clinic have all answered questions on the issue. Now, read what Paws to Angels, an Omaha-based business that boasts the only total end of life care in the state, has to say about euthanasia. Given this advice and the advice given before, we hope you can make an educated and fitting decision concerning your big decision.
Q: At what point should you consider euthanasia for your pet? Are there a certain number of measures or a checklist one can consult when deciding that it is (or isn't) time?
A: There is no single rule that can be followed for when it is time to help your best friend transition. Getting input from your veterinarian on the specific medical conditions and from a Certified Pet Loss Professional as myself, that your loved one may face is vital for doing what is best for your pet, also benefiting from having a caring friend who is not as emotionally involved in the situation as you are to help you gain perspective and really "see" what is happening with your pet.
One of the most wonderful things about animals is how they live in the present. With that comes many life lessons for us, but when our pets are suffering, they don't reflect on all the great days they have had before, or ponder what the future will bring. All they know is how they feel today.
Sometimes, articulating or writing down your thoughts can make the right path more apparent, maybe even a pro/con list will help. Keep journals of day to day events to reflect on. Some questions that help pet owners struggling with this decision include:
Why do I think it might be time to euthanize?
What changes am I seeing?
What are my concerns and fears about euthanizing?
Whose interests, besides those of my pet, am I taking into account?
What are the concerns of the people around me?
Am I making this decision because it is best for my pet, or because it is best for me because I'm not ready to let go?
We will also want to take a look at the pets quality of life which can include the following:
Pain: Many people like to say their pets "hide" their pain, but most cases pets don't hide their pain, they just don't have an emotional attachment to it like us humans feel pain. They do feel discomfort but don't focus on it like us humans. They often don't show obvious signs of pain like crying/yelping/whining/vocalizing even though they are feeling pain..
Incontinence: Your pet has always been potty trained and now you're seeing soiled areas in many parts of the home. Like us humans pets age and with aging and terminal diseases pets just can't hold it anymore. For many this can be embarrassing and may cause anxiety with them. They don't like to potty in the house anymore then you like it. Watch for these symptoms: Can they comfortably get into position to urinate and defecate? Fall when getting outside? Fall or shake when getting into position to urinate or defecate? Eliminating in the house because it's too painful to go outside? Laying in urine or feces? Leaking urine often? Would a large flat container with low sides work better as a litterbox for old arthritic cats?
Appetite/Hydration: Over the years pet parents have been fooled into believing that lack of food and water intake is the only key to look for when it's time for a pet to cross the bridge, but that just isn't the case. Often if a pet has gotten to this point their bodies have already begun shutting down and in the dying process. Many pets may not lose their desire to eat at all. It's a good idea to keep track of all eating habits though and pay attention if eating and drinking starts to lessen.
Mobility/Weakness: With age and a terminal illness mobility is an issue, just as with us humans. Our bodies get weak and tired and our pets are no different. Usually signs start to appear in the evening or at night when you start to see them pacing. This could progress to unable to stand, falling and heavy panting. In later stages your pet may become anxious. They start to understand that they cannot get up or down without assistance and that they can no longer protect their family. When should this be a quality of life concern? When the anti-inflammatory and other medications don't seem to be working any longer.
Happiness: The bond we share with our pets can be very deep, we know what every look and movement means with them and being a diligent observer of your pet's attitude and behavior during his/her lifetime you are able to determine if they are happy or not. Are they doing the things they like to do? such as enjoying food, going for walks, chasing string and toys? Are they seeking attention from you or other family members? Do their bad days outweigh the good?
For more information on questions to ask yourself, signs and symptoms, please contact Paws To Angels as we are here to walk this journey with you and educate you on what you don't know.
Q: Describe the process clinically.
A: The term Euthanasia is derived for the Greek meaning "good" or" fortunate" and "thanatos" meaning death.
For Paws To Angels Pet Loss Center & Services, Nebraska's ONLY Total End of Life Care Center for Pets, it is a time of true compassion, empathy, ethics, integrity, and a humane process of helping a pet transition with Love, Respect, and Dignity. We understand that those final moments are sacred and precious. For us this isn't about how quickly the process can be done.
We always give a sedative first so when your baby gently falls asleep in your lap, they are unaware of the overdose of barbiturates administered….
The procedure involves a sedative followed by a lethal injection of a barbiturate anesthetic (sodium pentobarbital), which, has the ability to induce loss of consciousness and death without causing the pet any pain, distress, anxiety or apprehension. Sodium pentobarbital is known to act rapidly and reliably. The drug overdose will quickly cause the animal's heartbeat to slow down and stop, the brain and lungs activity will also stop. Its blood circulation will cease, the pet will lose consciousness and simply drift peacefully and painlessly away within a very short time.
Q: What can you do with your pet's remains?
A: In today's world of memorializing there are so many options, some options that may not be for everyone but they are available. There is Freeze Dry Preservation, Taxidermy, Mummification, Burial in a Pet Cemetery or at Home (please check your city's laws, as home burial is illegal in many areas) Alkaline hydrolysis, commonly known as Aquamation and Cremation options such as Private, Partitioned/Individual/Segregated and Communal/Group.(Please educate yourself when it comes to cremation and it's options so you have peace of mind, Again this should be discussed with family and a Certified Pet Loss Professional who can guide you in what don't know and help answer questions you may have or bring thoughts and ideas forward that maybe the family hasn't thought about. There are important issues that each family should be educated about especially in making arrangements that is going to right for each family. Aquamation and Cremation are not the disposition of the remains and there are many options that a family has to honor the life they shared with their special family member. When it comes to memorializing; at our center we have over 100 urns, casket selections, rocks/ markers, cremation jewelry, blankets and much more. I am here to guide a family in what they don't know and educate them on their many options.
Q: What can you do to manage grief after your animal is gone?
A: Your entire body may hurt, your heart will hurt. Allow the hurt. I strongly encourage you to give yourself permission to not only grieve your loss, but mourn. You will be exhausted and emotionally drained, Be gentle and patient with yourself. Allow others take care of you during this time. These will all be necessary for you to heal. There are many ways to help yourself manage the grief you will be feeling. Rely on your family and friends who understand what you are going through for support, write a letter to your baby, create a Tribute Table, keep a journal, create a Memorial Garden, share memories, reflect on the life lessons your precious pet taught you, maybe you'll want to attend support groups. Most importantly honor their story and the journey you shared with them. Only with Paws To Angels services you'll have me a Certified Pet Loss Professional help guide you in what you don't know, assist you in helping your children through this difficult time you may want to have the opportunity to say Goodbye again, have a Visitation or Celebration of Life Service with family and friends to support you in your time of need.
Q: Where can pet owners have euthanasia services performed?
A: Families can choose to have Euthanasia done in a clinic or hospital, maybe in their own home. For many they may like a special place such as a favorite park. Paws To Angels will accommodate the family's wishes. We also have a special room at the Paws To Angels Center that is very peaceful and tranquil for Euthanasia if the family chooses.
Q: Grief counseling access available where?
A: When a family uses Paws To Angels services we provide personalized support to each family and each family member including children and other pet family members in the home. For each member of the family their needs are going to be different from each other, everyone grieves in their own way. If a family wishes for no support, I respect their wishes and understand.
For Additional Support:
Paws To Angels Pet Loss Center Support Group meets Every 1st and 3rd Monday evening at 6 pm. Free and open to the public.
Bi-Monthly Paws To Angels Pet Loss Support Groups for Children, inquire within for dates and times. Free and Open to the public
To the families we've served we have a private support group program
We also offer a 15 day grief support program to all of our families via email to all of our families
Paws To Angels has a tribute page for a family to honor their precious pet
For internet support : Paws To Angels Pet Loss Center, http://www.pawstoangels.net, The Association for Pet Loss Bereavement, http://www.aplb.org, The Pet Loss Support Page, http://www.pet-loss.net/index.shtml. and Pet Loss Professionals Alliance (PLPA) https://www.iccfa.com/groups/pet-loss-professionals-alliance/grief
Q: What are the differences in practices from one place to another?
A: Paws To Angels is Nebraska's Only Total End of Life Care Center for Pets. Offering In Home Pet Hospice, In Home Euthanasia, Nebraska's only Pet Loss Center/Memorial Center, Private Cremation, Burial, Freeze Dry Preservation, Grief Support for pet parents, children and other pets in the home. Memorialization, and Options. Founded on the concept that our animal family members deserve the same dignity and respect in life that our human family members receive and families deserve to mourn, memorialize and honor; all because of the death of Cherie's precious little Chihuahua mix Chadz (shades). One of the many things that set us apart is it's not just a Veterinarian and techs at the clinic or coming into your home, it's having a someone such as myself that is the only Certified Pet Loss and Grief Companion in the State who specializes in end of life care who understands the grief a family faces, and needs and wants of families today.
As the only Pet Loss Center in the State of NE and Only Certified Pet Loss Professional I lovingly give respect and dignity to your pets in death. I DO NOT put the pets I care for in trash bags, I do not stack their bodies in a freezer on top of other pets and I do not run on a truck route. Our cremations are truly private.
In death we provide immediate/ private transportation, giving you peace of mind that your pet is being taken care of. We are on call 24/7 for the final emergency (your baby has passed at the clinic, home or accident scene) Your pet stays in our care until all final arrangements are carried out , if choosing cremation until the cremains are returned to you.
Whether the euthanasia and death care happen at the clinic or in a family's home . Paws To Angels will guide you in what you don't know, educate and support you through your darkest hours, giving you options for your pet's final arrangements and making sure that your time and guidance with us truly reflect the exceptional relationship that you shared with your pet family member.
We provide an unmatched level of service, where our message, value offerings and personal service sets us apart. We are setting new industry standards for operational excellence, ethics, and professionalism throughout the end of life and in death care. We provide a wide range of resources, both service and material based to support veterinarians, hospitals and quality of care to both the pets and the families who care for them, including state of the art industry memorial center.
For more information or your Free "Guide To Planning Ahead" Please visit pawstoangels.net or call 402-507-0585.
Through our research and by hearing from Cherie (plus the four other groups we've featured in this series), we can honestly and objectively say your first stop when addressing the initial questions about this time in your pet's life should be your family veterinarian. Hopefully, with sound advice, introspection, and a close look into all options, you'll be able to make the best decision for yourself and your furry friend. Cherie and Paws to Angels truly offer one-of-a-kind services and you can believe she cares about your well being and your pet's end of life care.
About Cherie: Cherie Fry, CPLP, Now a well recognized leader on the subject of end of life and pet death-care and is Nebraska's only Certified Pet Loss Professional, Only Professional Certified in Pet Loss and Grief Companioning and Nebraska's only Certified Crematory Operator. Belonging to organizations such as the Pet Loss Professionals Alliance (PLPA) the International Cemetery, Crematory and Funeral Association (ICCFA), International Association of Animal Hospice and Palliative Care (IAAHPC), and Better Business Bureau (BBB) her work within the end of life and pet death care industry has begun to span the state of Nebraska, pet parents, companies, organizations and the pet business community see her passion for pets and her respectful treatment in end of life and in death. In response to the growing need for education in pet loss many organizations have turned to Cherie to guide them in educational seminars, how to in act bereavement policy's into their companies, educating our veterinarian community on pet loss and grief to better provide care for their family's suffering loss, as well to be an educational resource in the pet grief discipline. Cherie also partnered with Graceland Park Cemetery opening the State's First Pet Ossuary in a Human Cemetery in April of 2013, naming the Ossuary "Pets at Peace Gardens" Paws To Angels remains their exclusive partner.
Cherie shares her home with her furry pet children: Emmie, Savanna and Paws.