Pet limit to be debated in Bellevue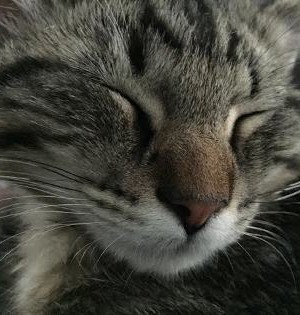 If you've got six pets, the Nebraska Humane Society hopes you take your responsibility to them seriously.
For about a decade, Omaha has had an avocation (hobby) program and it has worked well, says a Humane Society representative here. In the city, pet owners who participate in the program are allowed a combination of eight dogs and cats as long as there are no more than five of each species in the same house.
Here's what the ordinance for Omaha says: Omaha residents may apply for a pet avocation permit which allows up to 5 dogs and up to 6 cats – but no more than 8 pets total.
If one is not registered in the program, the limit is three pets per household. That's the current limit in Bellevue where the program will be debated at the January 8, 2018 Bellevue City Council meeting. Rather than a total of eight like Omaha, Bellevue's program suggests a total of six animals will be acceptable.
In the time that the program has been in Omaha, only a couple of households in the program have had their more-animal privileges taken away out of nearly 600 participants. By that measure, more animals doesn't mean more trouble and households that participate take their pet ownership seriously. In comparison, the households with one or two animals present many more problems on average for the Nebraska Humane Society.
Homes participating in the avocacy program are inspected regularly. Animals must be primarily indoors, waste must be properly cleaned up with great frequency, food and water must be available, etc. so there's heightened expectations. There's also a $100 inspection fee for the first year in the program. The fee is $50 thereafter.
For more information of the avocacy program, click here or call the Nebraska Humane Society at (402) 444.7800.