Pet Partner Spotlight: Bark Avenue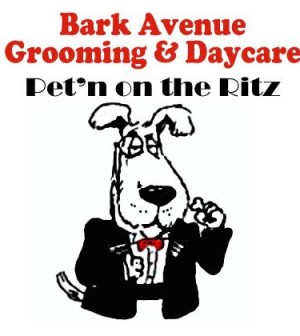 Park Avenue is a thoroughfare that carries north-and-southbound traffic through The Big Apple's swanky borough of Manhattan. It's a luxurious locale, as is "Bark" Avenue, a popular grooming/boarding business and Pet Partner of ours here in Omaha. Suzanne Wilke, owner of the business, opened her first location in March 2001 and currently has two locations with numerous services.
"I had been a groomer in the Omaha area for over 30 years. My priority from the beginning, day one was caring and loving each and every dog I was working with as my own," Wilke says.  Wilke wanted to create a place for dog families and other like-minded pet professionals to meet and be able to extend services in just that way.
Along with grooming services, Bark Avenue added dog daycare in an empty bay next to its salon in September of 2004. "I visited the east coast where daycare had been an actively-used service because of typically long commutes," she says, and the boarding side of Bark Avenue was born. Robin Bennett, one of the industry leaders, was Wilke's mentor. Bark Avenue is an active member of Bennett's "safe off-leash play" organization.
In 2011, Bark Avenue expanded even further to serve Omaha pet owners by opening an overnight boarding service and additional dog daycare in Millard. "Our mission is to provide experienced,  loving, gentle care to all of our four-legged friends and their families," Wilke says. From haircuts to play time, from staying overnight with pets to longer-term boarding, animals will be safe and happy with Bark Avenue. Wilke's business has two locations: just north of 156th & Maple and just south of AMC Oakview Theatres at  137th & C Streets in Omaha.
Each day, Bark Avenue employs six experienced and professional groomers along with three assistant groomers. These trusted workers ensure your dog's haircuts are unmatched in quality and care. "We have a state-of-the-art facility with the best, most modern equipment available," Wilke says. An example of this cutting edge service is the hydrosurge bathing system; something much like a water massage. "Even dogs whose owners say they are not fond of water end up liking it," she says.
Each groomer has a schedule of appointments throughout the day. Grooming services are available Monday through Saturday. Daycare dropoffs start at 6:30 am, too. Daycare play usually starts about 8:15 when the dogs join each other judging by play-style and size (Bark Avenue limits group sizes to 15 for safety). Small dogs, along with some larger, senior dogs or ones who are very docile play together, for example. Safety is a great priority at Bark Avenue. Dogs go outside every two hours and are attended to at all times. Trained staff members who monitor playing ensure safety. There's also nap time for pups. "We turn on spa music, lights go out and dogs rest, then it's back at play inside and out." Webcams at both locations are available so families can watch their dogs playing.
Bark Avenue's overnight boarding facility is 6500 square feet in size and currently has 35 rooms. Rooms run from 5 x 5 feet up to 7 x 8 feet. "They definitely give the dogs a sense of security," Wilke says. "We have lots of options for services. From daycare for the social dogs to private play times with staff, we cater to all kinds." Bark Avenue also transports dogs from each location for owners convenience. Grooming is available for overnight campers upon request and vet techs are present who are trained to administer medications.
The incredible level of experience meshed with true pet professionals in every offered service area is what Wilke cites as the difference in her business compared to others. "It just doesn't get any better," she says. "We have so many great clients and testimonials," she says. "The amount of experience that we bring to the table really sets us apart." Wilke has clients who have been bringing animals to her for more than 30 years.
Bark Avenue has separate social media pages on Facebook as Bark Avenue Grooming & Daycare and also Bark Avenue Inn & Daycare. The business also uses Instagram and has a wonderful website. Search for them on Facebook and Instagram and also find their website by clicking their banner under the Pets in Omaha "Directory" tab.

Proof of Bark Avenue's excellence is seen in the accolades the business has received: Pet grooming was added to the "Best of Omaha" contest in 2008. Bark Avenue has won every year since. Bark Avenue has also been in the Winner's circle for Pet Boarding and Dog Daycare in Omaha Magazine's annual contests.
Here are some notes from Bark Avenue you should be aware of:
Special events/holidays are coming- book appointments for grooming and reservations for overnights soon.
Write a review on Facebook, Instagram, Yelp and other sites and receive further discounts.