Pet Partner Spotlight: Clearview Pet Care Centre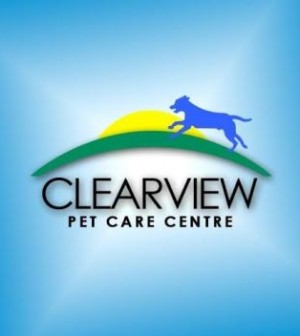 Clearview Pet Care Centre is the latest Pets in Omaha Pet Partner to be placed in the spotlight for our readers. Clearview offers a truly unique experience and its people have been caring for animals in Omaha for decades. Meet Clearview Pet Care Centre and take advantage of their wonderful services provided to our pet community!
Cara Hawkins owns the 72nd and I-680 location of Clearview and has provided us with a look into her business. There is also a Clearview location at 160th and West Maple Road which her parents own and operate. The mission at Clearview is to celebrate dogs and cats by providing a home away from home in which they are respected and loved. Cara, her family and Clearview's dedicated staff are committed to providing the highest level of care and attention to all of their four-legged guests. "We make your pet comfortable in a safe and sanitary environment," she says. "Combining our expertise, knowledge, compassion and nurturing attitudes, we strive to make your pet's stay memorable and appreciate the opportunity to care for your pets." From their comfortable lodging and spa services to luxury suites, Clearview has everything to make your pet feel right at home while being away from home.
As part of Clearview's standard lodging, each pet is taken to an outside elimination area individually a minimum of three times daily. A premium brand of dog food is provided for guests or owners may bring their own food from home. In the pet's sleeping area you'll find plush lamb's wool bedding, blankets, raised dog beds or clients beds brought from their own home. Clients can also bring favorite toys, treats, and whatever else makes their pets stay feel more like home. All bedding is freshly laundered each day. "We administer medications as instructed by the owner and we perform daily wellness checks on every pet," Hawkins says. "By performing wellness checks over the years, we have brought attention to many different health related issues owners were not aware of. While visiting, pet guests can choose from a variety of activities that provide exercise, socialization, private time with staff, pampering in the salon and just good old fashion fun!
"Our belief is that high levels of physical activity and play result in happier and healthier pets. We want every pet that stays with us to have a wonderful experience."
Daycare is another service offered to clients. Cara indicates that her group play and daycare has the safest ratio of staff members to pets in Omaha. "We separate the dogs by age, size, temperament, and play style. Although dogs are pack animals, we believe the safest play groups are not over crowded." A growing trend in the group play industry is putting too many dogs together unsupervised. This has all too often led to many facilities with injured or mortally wounded dogs. Clearview's clients are under supervision by multiple staff members at all times. Part of the safety requirements for group play is no collars allowed- this is what they call "naked" group play. This is an example of the continuing education Cara's staff receives. Dogs have been killed at daycare facilities throughout the country due to jaws or teeth becoming tangled in collars. Naked play erases that problem and makes for Clearview's safety rate.
Cats who stay with Clearview are in a place all their own. Whether your cat enjoys a quiet snuggle time or active play time, Clearview has a pampered pet session that's, as Cara puts it, "purrrr-fect!" Clearview also gladly cares for birds and other small critters in their own enclosures when requested.
Here's a look at Clearview's History in a story from Cara:
In the 1950s, my grandparents lived on the north side of 114th and Dodge behind the Golden Spike Theatre where they opened a dog kennel called "Tuckaway." I have always loved that name! In 1956, they opened up a pet shop in the Beverly Hills Plaza shopping center located at 76th and Dodge called "This N' That For Pets." At that time, they were the second pet shop in the Omaha area.
Grandma disliked living in town so they moved to the country which is now the 160th and Maple location. Despite the move, she still wanted to care for pets where she lived. This is how Clearview Pet Care Centre was first introduced to Omaha. The name came from the Clearview Assisted Living Home which was to the east. The view around them was spectacular with rolling hills and open fields. They started out with seven indoor and outdoor areas. Grandpa would transport the pets in his station wagon from the pet centre to the city due to the distance for their clientele. We have since evolved this into the ultimate amenity, a pet limousine service.
As Omaha grew, so did we. The true success of the business lies in the care of animals and their families. My grandparents took tender care of their family, which was very clear in their business as well and continues to be true to this day. They were always driven by strong values of duty, integrity and extreme organization which we all follow today. Now in our third generation, we maintain a successful business still run by our family.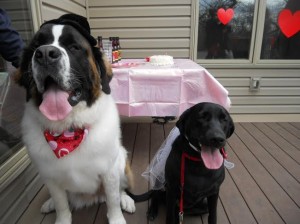 Cara's parents still own the 160th and Maple location. The 72nd and I-680 location was purchased in 1995 by her parents for the convenience of clients traveling either via the interstate or to the airport, and also to expand care further into Omaha and surrounding areas. Cara has since bought the 72nd location from her parents and will continue the same great care for years to come.
There are many daycare and pet boarding facilities in Omaha, so we wanted to know what Cara thought set Clearview apart from others. "Many things set us apart from other lodging facilities," she says. "First, we are family owned and operated serving Omaha for over 55 years. Owners live on site at both locations. We welcome tours anytime within our hours of operation, no appointment necessary." Clearview also offers many different events throughout the year for guests to enjoy. "We have a Tailgate Pawty on every Nebraska football game day, a 'Halloween Pawty,' a St. Patrick's Day Celebration, a Valentine's Day Party, on Easter the Easter bunny comes and Santa comes and visits over Christmas." Also, what sets Clearview apart from others in Omaha, at the 72nd Street location, Clearview sits on 14 acres which provides clients with nature trail hikes. The Maple location also has nature trails as the business sits on 3 acres.
Clearview isn't only worried about the dogs that are left in its care, either. "We have done many things throughout the years to help pets," Cara says. "In December 2005, we helped rescue and find homes for eight Hurricane Katrina dogs. My mom and I drove two vans to Des Moines, Iowa, to a local lodging facility there to pick them up. The plane and the pilot had been donated to fly 40 to 50 dogs to Des Moines. It was so sad to see the conditions of the dogs, but we felt grateful for being able to help these dogs. We brought eight of the dogs home to our 72nd facility. Right away we had Dr. Ramm with Rockbrook Animal Clinic come and evaluate each one. We had a few that were heartworm positive, one had mange, none of them were spayed or neutered, and we found out one was pregnant." Those dogs surely deserved a second chance and Clearview was there to provide that.
"Dr. Ramm was awesome," Cara says. "He donated a lot of his vet care. The dog that was pregnant ended up having two puppies. We got all of them well and found all ten of the dogs homes." Great work by Dr. Ramm, Cara and Clearview.
Also, Clearview raised money for War Dogs about 3 years ago. They then matched every dollar raised and gave it to the military dog unit at Offutt Air Force Base. Helping the animal community is important to Clearview, just as caring for its clients is.
"We feel honored to have been chosen by the Omaha Police Department's K-9 Unit to take care of their four legged officers at the 72nd location regularly," Cara says. Currently, Clearview is raising money for the police dogs at both of locations. For every dollar donated Clearview will match a dollar and provide assistance to these K-9 cops.
To top it all off, Clearview also loves to help the local rescue groups in Omaha and Lincoln by caring for dogs they have rescued until they either get into a foster home or adopted. Clearview will donate food, bedding, toys and more. If anyone has anything they would like to donate to any of the rescue groups feel free to drop it off at either location, Cara says.
"We are very grateful to Omaha and the surrounding areas to have cared for your pets during our first 55 years in business," Cara says on behalf of her entire business and family. We at Pets in Omaha are grateful that we have people like Cara in our pet community. If you are looking for boarding, daycare or other pet services, do keep Clearview in mind as it is a wonderful business doing many wonderful things for animals.
If you'd like to get to know Clearview better, follow on Facebook.
Also, find Clearview's website at http://www.clearviewpetcare.com
If you use Pinterest, Clearview can also be found there as well.
Thanks to Cara for giving us a look inside Clearview Pet Care Centre and for providing great service and outreach to our community.