Pet Partner Spotlight: Dogtopia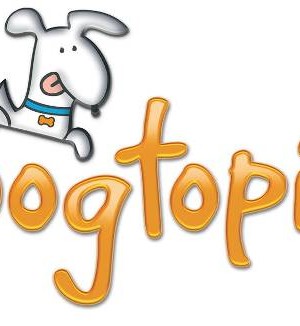 If you don't know Dogtopia of Omaha already, here's an introduction! Dogtopia is an award-winning, national dog daycare, boarding and spa provider and we're happy they are one of our pet partners!
Dogtopia is located at 13239 Portal Drive in Omaha; just off 132nd Street between Giles Road and Highway 370. Dogtopia provides open play dog daycare all day long, overnight boarding and spa services. "Our clients experience personalized care and exceptional customer service," says Nicholle Reisdorff, owner of the business. "Our convenient live webcams offer a peek into your dog's day and peace of mind that they're having the time of their lives with their canine friends and our well-trained, sincere, and loving staff." The philosophy at Dogtopia is "live.love.play." "We live with honesty and integrity because you're entrusting us with your precious canine family member. We love supporting the communities that surround us by actively seeking opportunities to give back. We play with unabashed passionate enthusiasm."
Dogtopia staff members arrive as early as 5:30am during the week for their boarding friends. On weekends and holidays, the staff will arrive at 7:00am. Open play daycare begins at 7:00am on weekdays and dogs play straight through until noon. "We build in naptime from noon to 2:00pm," says Reisdorff. "After our friends are well rested, it's open play again from 2:00pm to 7:00pm. Our boarding friends have additional playtime after dinner. As a result, bed time is at 9:00pm every day of the week, including weekends and holidays. Therefore, our canine friends receive 10-11 hours of open play." That's a lot of playtime and fun for your pups! Dogtopia's playrooms are 100 percent supervised, meaning that anytime dogs are playing off leash together, there is a trained playroom attendant supervising the activity. With business as usual going on inside the playroom walls, staff has a variety of other activities going on throughout the facility. These include new client evaluations, grooming services, drop-in facility tours, and self-serve dog washes. To ensure safety in playrooms, any dog who wants to attend daycare or board with Dogtopia must go through an evaluation process. Dogs that are seven months or older they must be spayed or neutered. They must also be up-to-date on their Rabies, Distemper, and Bordatella vaccinations. Their parents complete new client enrollment forms so staff has a brief conversation with them at the evaluation appointment about their dog's health and behavior. "After we've evaluated their vaccination records and enrollment forms, we complete a temperament test with dogs that are similar in size and temperament. New dog evaluations are critical to ensure safety in our playrooms so it's a process we take very seriously," Reisdorff says. "Only team members who pass a test to become certified to evaluate are allowed to conduction new dog evaluations." Grooming services keep the spa area buzzing all day long. Dogtopia also offers self-service dog baths where clients can drop in and bathe their dogs. Dogtopia supplies the shampoo and towels.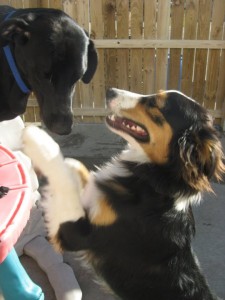 Dogtopia of Omaha started January 12, 2009. It is part of a franchise that originated in Northern Virginia in June 2002. Franchising began in 2005, with the first franchise opening in Texas with Dogtopia of Houston. As the ninth Dogtopia franchise to open its doors (and the only location in the Midwest), Dogtopia of Omaha is owned and operated locally.
"We have a unique facility that includes actual play 'rooms' instead of 'space' for the dogs," Reisdorff says. "Eighty-percent of our facility is dedicated play rooms for the dogs. About 3,000 square feet of our areas are located inside and 1,500 square feet is located outside. We have three large playrooms that are completely separated by walls which keeps the noise level down and allows us to climate control each play room." The staff keeps the temperature at 70 degrees in the playrooms during the cold months and 68 degrees during hot months. The outdoor space is lovely and spacious and Dogtopia spends as much time outside as possible. It's not always safe to be outside for extended periods when the weather isn't ideal, however. "We separate our dogs by size and temperament and because we have walls instead of fencing that separate our play rooms, we do not have to worry about fence fighting between dogs which results in increased temperament levels and safety concerns." It's clear that safety and care are No. 1 in the minds of Dogtopia staff members. Having separate "rooms" also helps isolate communicable viruses to one area. Flooring in the rooms is a high end rubberized material that protects the pads of the dogs' feet, offers shock absorption, and results in minimal slipping and sliding when the floor is wet. In fact, dogs who visit Dogtopia with hip dysplasia or sore feet move without discomfort in the playrooms because of the comfort of the floor. Overall, the flooring is significantly safer than a standard concrete floor. "We offer more supervised off leash playtime than any facility in the area, so it is most important to have safe and climate controlled play rooms that are easy to clean and durable for the pups in our care," Reisdorff says.
Working with live animals has its challenges, but Dogtopia implements operational systems and standards that put safety first and foremost. At Dogtopia of Omaha, "we do not have to reinvent the wheel when it comes to the well-being of the pups in our care because we have a home office team that is constantly engaged in what's going on in the pet industry," Reisdorff says. This includes, but is not limited to, attending conferences, conventions, and workshops. As a result, brand standards and operations are always cutting edge at Dogtopia.
We love to tell success stories about our partners, so here are a few anecdotes from Nicole and the Dogtopia staff:
"We've had so many clients over the years tell us that their vacation plans have expanded to visit places where they don't have to take their dogs because now they have a place that offers exemplary care for dogs. Years ago, when I lived in Washington, DC both my dogs attended dog daycare and I know firsthand what it's like to be dog daycare parent and the peace of mind I had dropping them off at daycare when I worked an office job. Their tails would wag all the way there and when I picked them up, they slept all the way home and all through the next day. Talk about getting my money's worth! I had happy and tired dogs and didn't feel guilty about going to work. When I moved to Nebraska seven years ago, I knew I wanted to open a service based business. Dog daycare made sense because I have such passion for dogs. I was dog parent long before a human parent and my dogs are treated like one of the kids. To be able to give back to my community through a business I love so much is very rewarding," says Reisdorff.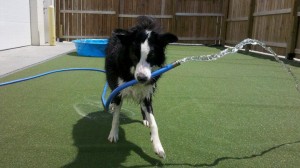 If you'd like to get to know more about Dogtopia, set up appointments or just stay in touch, you can find them on Facebook, Twitter @dogtopiaomaha (all tweets are from Nicholle) and through our Directory page. Thanks to Dogtopia for filling readers in on the great services available!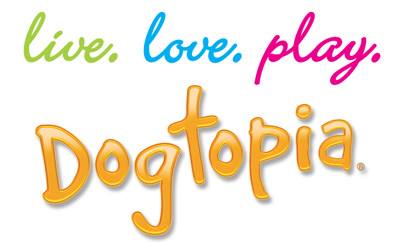 Here are some other things from Dogtopia we'd like readers to be aware of:
Special events: "Trick or Doggy Treat Trivia" the month of October.
Answer weekly trivia and win prizes from Three Dog Bakery, Barkbox, The Honest Kitchen, or Bubba Rose Biscuit Co.
Sales or specials: Receive FREE daycare days with pass purchases if you are employed by Papillion LaVista Public Schools, Paypal, ConAgra, or if you are retired military. Active duty military receive 10% off pass purchases.