Pet Partner Spotlight: Long Dog Fat Cat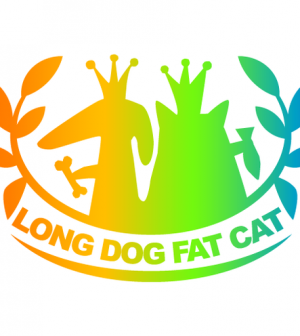 If you are a pet owner in Omaha, you probably know of Long Dog Fat Cat. If you don't, you should.
If you look in the Yellow Pages, you'll find something like 200 pet-related stores and service providers. You've probably got your favorite pet places around town, too. Why then should you become familiar with and frequent Long Dog Fat Cat? Kazuhiko Gotoh of the natural pet store says the place is special.
"The thing that separates our store from other pet stores is that everything we sell is completely natural. We believe that a healthy diet is essential for pets to live their longest, happiest lives." We've recently placed the spotlight on another natural store in Omaha, The Green Spot, so it's clear that the movement towards a natural diet and lifestyle is growing here, there and everywhere.
"Our mission is to inform people about all the benefits of a healthy lifestyle for their pets and to help them choose what the best fits for them are," Gotoh says. Their definition of a healthy lifestyle includes all natural products, foods and more. Advice and guidance is plentiful at Long Dog Fat Cat, so if you are considering a switch or boost to your pet's lifestyle, you'll want to explore the store further.
Long Dog Fat Cat is currently in their sixth year of business here in Omaha. Their store front is located in the Village Pointe Shopping Center just south of 168th and Dodge Streets.
"We first discussed the concept of the business in 2007 and we opened our store in 2009. We've always been on a mission to promote healthier lifestyles and we plan to deliver our service to broader customers in the future." The company, given their reputation among businesses and consumers in Omaha, as well as their longevity, is always growing and has staying power.
That staying power comes largely from the idea that the natural diet and lifestyle among people and pets is on the rise. There surely is a demand for these types of stores and Long Dog Fat Cat is an area leader.
http://
Gotoh told us, "We decided to open our store since it was extremely difficult to get quality products at a great price in Omaha. We constantly seek to bring new products to customers and we believe that they appreciate seeing new products in our store." Long Dog continues to meet the demand of its customers and offers fair prices and great service for those shopping in the realm of the natural lifestyle for animals.
We at Pets In Omaha have highlighted other natural pet stores and have also recently provided much information about the Raw Food Diet- a popular trend in the world of pet dieting. Long Dog wants you to know that "many store brand pet foods contain ingredients that are not beneficial to a pet's health. Choosing the natural lifestyle ensures they are getting the best nutrition possible, which leads to happier, healthier pets." It seems that this is a common thread among those who choose the natural lifestyle and we'd agree that these choices seem to make pets happier and often healthier.
Knowing that, the pet food industry, especially the natural side of things, is always adapting and growing. Long Dog feels that the natural pet food industry is booming and will continue to grow.
"We feel that the natural pet food industry is constantly growing. Many people are currently choosing an all-natural lifestyle for their pets, and as more and more people become aware of the benefits of such a lifestyle, we can see our market growing quickly." Expansion is likely the next step for this store.
"Here at Long Dog Fat Cat, we can foresee a big expansion in the markets of raw and freeze-dried food. Because of their high nutritional value and benefits, many people are beginning to choose these alternatives to traditional dry dog food," Gotoh says. This is definitely in line with the sentiments of the Omaha NE Raw Feeding folks recently interviewed by Pets In Omaha.
So, if you are in the market for natural pet foods, advice on the natural diet or lifestyle, or just some great products that your pets will enjoy, Long Dog Fat Cat is a great option for you. We thank them for their support and would love if you would continue to support them as they grow along with the natural diet and lifestyle for pets.
Find them on the web here. Also, check them out on Facebook by clicking this link.