Pet Partner Spotlight: Omaha's "The Green Spot"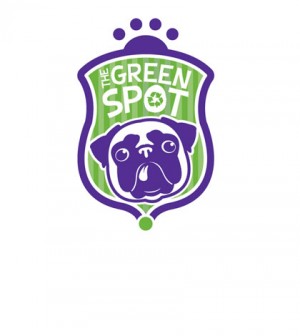 We are very thankful for all of our pet partners, advertisers and friends in Omaha's animal community. That said; we've become aware of an upward trend in one niche pet business here in Omaha: pet retailers who specialize in promoting the natural diet and lifestyle in animals. We're especially proud to have Omaha's The Green Spot as a pet partner and wish to bring you and in-depth look at their business and what it can do for you!
According to Jennifer Haines, co-founder of the Green Spot, The Green Spot is a place you can really rely on for your pet's needs.  "We are experts in nutrition and can help guide you through food choices for your dog or cat, no matter the health issue. Our mission is to help partner with the community and local rescue groups to make sure that all of Omaha's pets are fed a healthy diet and playing with non-toxic toys."
The Green Spot carries only all natural products that go through much scrutiny before they are brought into the store
"We won't stock just anything," says Haines.
Haines and her business partner, Jessica Ellis, started working on their business plan in late 2010.  The store opened for business on Jan 9, 2012.  Last summer, The Green Spot launched its mobile extension, The Green Spot "Off the Chain." It's Omaha's first "Doggy Food Truck" if you will.  In January, they celebrated their two year anniversary and at the same time, announced that they will be expanding into the empty bay next door to us on the southeast corner of 72nd and Pacific Streets.  The expansion doubled the current space the business has been working in.  They plan to expand their product selection, their full-service grooming services and add two self-service dog wash stations. The project finished in late spring of 2014.
There are many great products being introduced to the pet industry, and the ladies at The Green Spot felt that Omaha was a little "behind" in bringing those items forward.Instead of shopping online, we thought it would be best to keep our money in Omaha and spread the word." There seems to be a great need for this kind of service and The Green Spot is helping to meet the demand.
'"Natural" in itself is an unregulated buzz word in pet food right now, so it is still important to scrutinize labels," says Haines. "Many things can be considered 'natural,' we suggest selecting products that contain real whole animal protein sources, avoid filler grains (Corn, Wheat, etc.) and eliminating feeding processed foods when possible." Haines says your dog or cat will feel better, have more energy, better stool quality, a shinier coat and, not to mention, fewer vet bills.
"You are what you eat and your dog is too."   -The Green Spot founder, Jennifer Haines
As far as the demand and growing trend that is the "natural" diet and lifestyle, Haines thinks others have realized that the pet industry isn't going anywhere and people will always love their pets and want the best for them. "Hopefully as the industry continues to grow, it means that more people in Omaha will be choosing independent retailers over the big box stores.  Our biggest demand in the store specifically is advice and we have people right and left asking for advice on an issue their pet is having. It is great, and we are honored to help!"
In looking towards the future, The Green Spot is always researching new products to offer to our customers.  "With our expansion coming up, we will have double the space to offer healthy options to our customers. We are hoping this will complete the store as a 'one stop shop.'  We want to grow with our customers.
Along with other businesses in Omaha, The Green Spot is on the radar of many, but we at Pets In Omaha hope that more consumers and pet owners will consider seeking advice from them. The natural lifestyle and diet mirrors trends that we see in human eating and living habits, and because we love our animal so much, why wouldn't we at least consider helping our pets live a healthier life through this practice?
Interested in shopping at The Green Spot? They are located just north of Bed, Bath and Beyond in the shopping center at 72nd Pacific. We've also got a link to their events calendar on our events page so you can attend get-togethers, meet pets and learn more about the company.
Thanks to The Green Spot for supporting Pets In Omaha. We're surely glad to have them as a pet partner and hope we can help your brand grow as the Omaha pet community does.
Have you shopped at The Green Spot? Let us know what you think on our Facebook page or on Twitter @PetsInOmaha. Also, make sure to like them and follow their social media pages and check out their Web site.