Pet Partners: Get to know Omaha's Nature Dog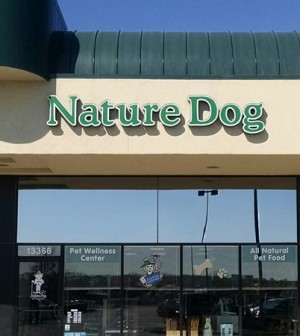 Melissa Hoover, owner of Omaha's Nature Dog pet supply store, opened her business in 1998 with the goal to provide all-natural treats and food for dogs and cats. In what is now the business' twentieth year, Nature Dog has grown to become an area leader and favorite spot for healthy dogs in Omaha.
Nature Dog carries an extensive selection of only super-premium products. You won't find foods with corn, wheat, soy, by-products, chemical preservatives or fillers. "We only carry the best and healthiest choices for the pet members of your family," Melissa says. In addition to food and treats, Nature Dog offers dietary supplements, unique collars and leashes, plus tough and interactive toys.
In 1998, Melissa wanted to offer pets all-natural alternatives to the big box store products; selection for premium food was very limited. And while the natural, organic, raw, and super-healthy pet food market has grown exponentially in 20 years, Nature Dog has grown with it.
The staff at Nature Dog provides nutritional advice, organizes the store in a easy-to-shop layout, ensures it provides the best customer service to each customer and their pets, researches new products, stocks items to make sure they are readily available to everyone at all times, and much more. The small team is totally invested in the store and its customers.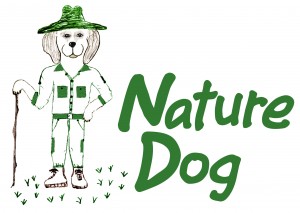 Four employees- Mariah, Annie, Linda and Amber- and Melissa make up the Nature Dog team. They provide the customers with everything pet parents need to choose the best options for their pets.
Melissa and company want to provide a unique and specialized shopping experience, but at their core, the staff members are there for the animals. "Pets provide unconditional love, so we want to offer the same in return," Melissa says. The mission as the first independent all-natural pet food retailer in Omaha included to be part of the community. Nature Dog frequently are part of local rescue events and donates to various causes throughout the year.
Nature Dog has been named winner in Omaha Magazine's Best of Omaha competition and has also been recognized through the Omaha's Choice Awards. If awards are convincing enough, just stop in to meet the staff and peruse the inventory. You'll be sold then, for sure.
You can follow Nature Dog on Facebook (@naturedogomaha) or Instagram (naturedogomaha). Melissa and her staff gladly accept messages on social media accounts and loves to interact with the community. Customers are also welcome to call the store at 402-697-7156 with questions about anything. Visit www.naturedogomaha.com for more information and be sure to register to receive news and updates on the store's happenings. A monthly newsletter is sent to anyone who signs up online or in-store.