Pet people: Julie Siebler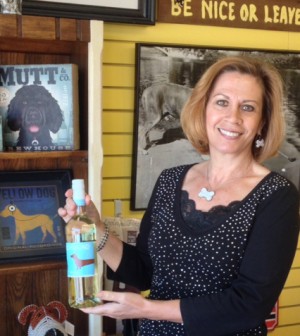 "The choice to join (the rescue effort) took about three seconds," Julie Siebler says. When massive tornadoes struck Moore, Oklahoma this past summer, Siebler knew she could help and even lead the way in rescuing animals whom were blindsided by the storms.
In a recent issuu.com article (see page 34), her efforts are highlighted as she helped to rescue nearly 100 animals from the storm-ravaged town of Moore. Fifty-five dogs and 33 cats were in desperate need of care in the aftermath of the tragedy and Julie Siebler, owner operator of K*9 Lives Rescue Boutique in Omaha, knew she had an obligation to help with the rescue efforts.
Siebler left Omaha and made her way to Moore in June, staying there from the 18th through the 21st. Her duties were strenuous and included 14-plus hour days. Feeding, watering, and caring for cats and dogs was paramount as she helped to clean up the mess Mother Nature left in America's tornado alley. She walked dogs, gave them opportunities to socialize and get back to normal, and simply make sure their recovery was sufficient, much like the rest of the town's inhabitants.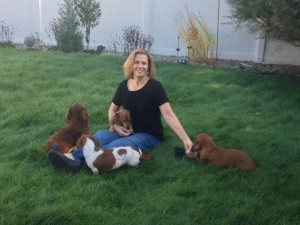 In the aforementioned article, and in a recent interview we conducted with this animal lover, she said "Animals depend on us to help them in times of crisis and provide them with a loving, safe home…and a chance in the world."
The Issuu.com article definitely pulls at your heart-strings and makes us all grateful that people like Julie are out there, waiting for opportunities to help the pet community- whether it's here in Omaha or elsewhere.
Siebler's rescue organization/storefront is having their Grand Opening on October 19 in Omaha's in the Bel Air Plaza near 120th and West Center Roads. She'll work to shut down puppy mills and provide needed assistance to other rescue organizations.
Such a sacrifice and noble effort compelled us at Pets in Omaha to highlight her as an honorable "Pet Person" and we're glad to have her as a friend and partner.
Her mission statement is succinct, informational and gratifying. Here's the statement she wants to disseminate to the public about her purpose and plan, plus a little background information about this wonderful person:
K*9 Lives Rescue Boutique is a business to help Nebraska animal rescue organizations and animals in need. We raise money to help local animal charities through retail sales. We offer brand new retail, clothing, jewelry, fashion accessories, home décor and accessories, antique and vintage goods, hand crafted items from local crafters and pet supplies as well as your gently used donations.
We accept donations of just about anything that is in good condition and useful for pets in need. Please help us help our animals. Your donations and your shopping will surely bring joy to those animals that need us.
Our goal is to donate 50% of our sales to local animal rescue organizations and 50% back into the growth of the business. We seek to shut down puppy mills and backyard breeders and limit the number of stray, abused, and neglected animals. With your support, we can all make a difference in the lives of these wonderful animals.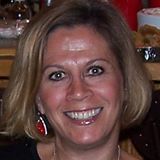 And this just in! For wine lovers out there, K*9 Lives now features Dachshund Riesling, a unique German wine from Sonoma, CA. They are bottled in animal shapes.
Julie is the President of The Nebraska Dachshund Rescue. Julie grew up in Fremont, NE and her family had its first pet when Julie was nine. It was a dachshund, and her ownership has been wiener dogs ever since. She has loved animals for as long as she can remember.
After high school, Julie enrolled at The University of Nebraska-Lincoln and majored in exercise physiology. That led her into the medical field, which in turn led her into her consulting business JCS Consulting as a clinical research associate.
Julie has four babies currently; all Dachshund-. Lola, Sam, Husker, and Reggie. She works tirelessly for animals in need. She is a frequent guest on radio station KHUB out of Fremont, NE on the Live with Rachel Roberts Show.
You can also see Julie and her shop in an episode of House Hunters this week on the HGTV network at 9:00 p.m. Thursday October 17.
Again, the K*9 Lives Rescue Boutique is having their Grand Opening on October 19th in Omaha.
Julie's motto is : May I always be the kind of person my dogs think I am, and, until the day that I die. I will fight for the dogs that are trapped, neglected, starved, beaten and abused in puppy mills throughout our state and this country and fight to make puppy mills illegal.
Julie is truly a pet hero and is worthy of all our praise. She deserves yours, too, so make your best effort to visit her shop and help the Omaha pet community.