Pet People: Midlands HS Executive Director Rosey Higgs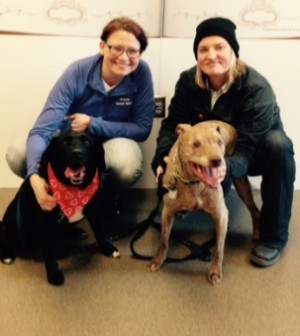 For 20 years, Rosey Higgs, Executive Director at Midlands Humane Society in Council Bluffs, has worked for nonprofit organizations in and around the Metro area. She loves serving her community and "helping to make the world a better place," she says.
As a youngster in Ashland, NE, Rosey wanted to be either a social worker or a rock star. "I have very little musical talent, so social worker it was!" She's earned undergraduate and graduate degrees in Social Work from the University of Nebraska-Omaha. As Executive Director at MHS, she's able to help people and animals, fulfilling two life-long loves.
As the Executive Director, she oversees all operations of the agency. "In my day to day, I do a little bit of everything – my favorites are helping families find a new furry family members and meeting the people who support our work with their time or money. I am constantly humbled by the many people who work so hard to make sure our animals are well cared for and they find good forever homes."
Rosey and her staff operate within the beautiful new walls of a building located on the eastern edge of town. The facility opened only a few months ago and is a low-kill shelter serving Council Bluffs. Four full-time and four part-time staff members constitute the current staff and a growing number of volunteers contribute to the shelter's success.
A strange but true note: in speaking with Rosey, I heard something repeated that I hadn't thought much about before initially hearing it from Pam Wiese of the Nebraska Humane Society in Omaha. Upon asking which problem she could "wave a magic wand and fix," Rosey said, "Ideally, places like the Midlands Humane Society would exist only for education and advocacy, and our adoption services would not be necessary. If I could fix one problem, it would be that there were no homeless animals, and that every animal was wanted, loved, and well cared for for the entirety of their lives."
The strangeness in that statement to me is that we all love the shelters we advocate for and support, but in a perfect world, they wouldn't be necessary for anything but community support and rehabilitation of animals that are truly unadoptable because of injury, illness or other reasons. Rosey and other shelters are essentially working toward the goal of eliminating the status quo, which is, operating facilities full of homeless animals. "This doesn't even require a magic wand," she says. "If everyone spayed and neutered their pets, and if everyone adopted their animals from shelters or purchased animals from only responsible breeders, we would have no more homeless animals."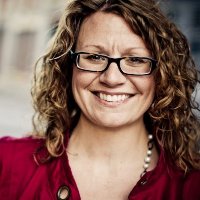 Her job can be stressful, like all occupations, but Rosey has an advantage that most of us do not. "If I'm having a stressful day," she says, "I can bring a dog into my office. It's impossible to have a stressful day with a dog in your office!" True.
Her love for animals stems from a childhood full of family pets. She and her older brothers always had pets and grew up loving animals. The siblings enjoyed a healthy number of dogs, Fred, Benji, Shaggy (2 Shaggys actually, at different times and she's not sure why) and cats. Paws had six toes on each foot. Garfield and two Jabba the Huts rounded out the crew of critters. One Jabba got hit by a car and she really liked Star Wars so she had to get another. She also had turtles, lizards and fish. "I once had a tank of four goldfish named after the members of Poison," she says. Rock on.
Ellie (age 13) and Roscoe (age 10) are her current pups; she also has two cats: Mr. Jones (8) and Sofie (8). All were rescued.
In her free time, Rosey enjoys walking her dogs, riding her bike and spending time with family and friends. She currently lives in Omaha with her wife.
If you've not visited the new facility, it's adjacent to Iowa Western Community College, just west of I-80 on Highway 6. Also, if you are interested in volunteering or donating to the shelter, please visit its website at http://midlandshumanesociety.org/.