Pet People: "Mokie and Kade" author Shelley Wilson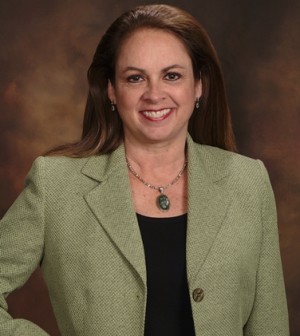 Some of John Updike's most famous stories and novels were set in Tarbox, a fictional town which represented the real town and people of Ipswich, Massachusetts. Readers knew when a tale was set in Tarbox, "Uppie" was telling the real-life stories of the people in his real-life residence. Shelley Wilson, the author of a new series of books for kids centering on the relationship between a boy (Kade) and his dog (Mokie), uses the same tactic and gives readers a beautiful view of her hometown and its purity.
From Elkader, a small farming community and bed-and-breakfast town in northeast Iowa, Wilson draws on her fond memories of being outside "from sunup to sundown," loving her family dogs and enjoying being a kid. Her nostalgia shines through in her first two books from the Mokie and Kade series, Puppy Love and Backyard Adventure. Elkader's Turkey River is Mokie's "Turtle River"; it's a more kid-appropriate name she says. Elkader is to Wilson as "Elkridge" is to Kade. People from Wilson's hometown will surely love the fictional depiction of their community, and anyone can appreciate the pride associated with having a sense of place. This, among many other reasons, is what makes the new series a joy to read.
Wilson has worked in human resources for many years, traveling all over the country. Seattle, Virginia, Texas and now Nebraska have been called "home," but there's no doubt Wilson's heart is back in Elkader. Her memories of growing up with dogs (her family has had six over the years), being a mom and being an active member of her community provide Wilson the inspiration she needs to make her books the new focus of her life. "I've loved dogs since I was a little girl," she says, "and have always enjoyed children."
Dogs have always been a part of Wilson's life. A beagle named Cleo was her first. He was a chewer. "Every pair of my brother's pants were frayed at the bottom from Cleo nipping at them," she says. After Cleo, a trifecta of cocker spaniels came into Wilson's life- Punky, Pepper and Lady. She, her husband Lee, and her daughters, Alexis and Sydney, now have a golden retriever named Sammy. Sammy followed the family's first golden, Sully. Because of her love of pups, her love for kids, and the pervasiveness of children's books throughout Wilson's life (she read them as a girl, read them all to her daughters and now writes them) Wilson has taken on a new career in writing for kids.
"I always wanted to write," she says, "but until we moved here, I didn't get it done." Her current residence is adjacent to a cornfield and provides a "serene place" for her to compose. After writing, taking classes on publishing and hooking up with Concierge Marketing of Omaha, Wilson is now living her dream. Long walks, reflection and note-taking in her new home provide her with plenty of inspiration on top of the memory of her own little Mayberry-  Elkader.
She wrote a good bit in her time as a human resources consultant, but her writing consisted of documents telling of rules and regulations, how to behave in the workplace and the application of company policies. "It was fun, but this is much more fun," she says. Mokie and Kade can do whatever they want. There are no limits, no restrictions. I feel so free now."
The first two books, which are available now on Amazon, her Web site, and at your favorite local bookstores, tell of Kade, a young boy and his newly found best friend, Mokie the dog. "It's about time we had a furry friend in this house," Kade's dad tells him one day. The boy and dog meet, fall in love, even go camping together in Backyard Adventure. The stories are much more than just your typical "boy and his dog" tales though. An upcoming book, in fact, tells a story from Wilson's childhood. Kade is taken through a not-so-fun situation that Wilson experienced herself as a girl. The advice of many great authors is to "write about what you know." Wilson has a knack for doing so and the result is a lot of fun for her and readers.
When kids and parents sit down to read the books, Wilson wants to invigorate them and encourage them to enjoy the great outdoors- just like Wilson did as a girl in Iowa. Wilson, like many of us, has noticed the seemingly endless amount of time that kids today spend on their Xboxs, iPhones and other electronic devices and remembers her childhood being so different. It always was better "back then," wasn't it? While pushing kids to get outside and find adventure, Wilson also hopes to teach some little life lessons. "Enjoy life. Make memories. That's what it's all about," she says.
She hasn't totally ignored the draw of technology, however. In Puppy Love, readers will find two QR codes (there's also one in Backyard Adventure). Readers can scan the QR codes with their smartphones and view fun educational videos. One was made with the help of the Elkhorn Animal Hospital; another shows kids having fun making marshmallow taffy, something Wilson enjoyed as a child. This use of technology within a physical book is a fairly unique idea and will surely be part of kids' books as we gravitate towards technology more and more. Though the tech creeps its way into the text, Wilson says she still loves that her stories take place in her friendly, fictional town that's very Mayberry-esque.
A sense of community is also a theme Wilson hopes to promote with her books. She's been a PTA mom, part of the New Neighbor League of Omaha, and is very active in her community, all whilst writing her books and keeping up with her HR certifications. Her daughters are in high school, Wilson knows what it's like moving to a new place and she knows the importance of friendship- a lesson surely learned back in Elkader. She's been a teacher's aide and also is inspired by seeing kids read. All of these things constitute her mission as an author- grow community, love pets, enjoy life.
When she's not writing, Wilson is carting kids around, advocating for community building and promoting her books. If you'd like to share in the celebration of the Puppy Love and Backyard Adventure books (and grab a copy of each book), see the information below about her book launch party with our Pet Partners, The Green Spot.
Two more books, Bully in the Apple Tree and Dog Park Antics are scheduled to release next year. Counting these, she's got ten books written and has a myriad of ideas for more. "It's a little early, but I've had a few sales and gotten a great response from my hometown friends and family. I hope to have a long-running series," she says. We do, too.
To get your very own copies of Wilson's books, click here to buy them from her Web site, click here to buy on Amazon, or stop by The Scandinavian Shop and other bookstores in the area. Also, be sure to peruse her Web site and like her on Facebook.
Book Launch Party info for Shelley Wilson's first two installments of the Mokie and Kade series:
On Saturday, August 9, 2014 from 11 a.m. to 2 p.m., Shelley Wilson will be at The Green Spot in Omaha to celebrate the release of her books Puppy Love and Backyard Adventure from the children's Mokie and Kade series.
The Green Spot is located at 1110 S. 71st Street (southeast corner of 72nd and Pacific) in Aksarben.
Bring your furry friends, purchase books, get them signed and enjoy all the festivities! Hands, Hearts & Paws will also be at the event with adoptable animals and information about choosing and caring for the right pet. Poppin' Penelope, Omaha's premier balloon artist, will be there to create fun balloon animals. People can enjoy ice cream and dogs can, too! The Green Spot will be providing doggie ice cream for your pooches.
For more events featuring Shelley Wilson and her new books, check out her Web site here and her Facebook page here.