Pet People: Photographer Jake Olson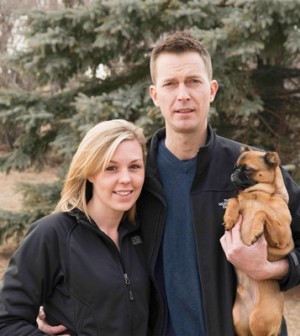 You probably take the sunset for granted.
If you do not already realize you've done such a thing, photographer Jake Olson would like you to go ahead change that now. Taking a quick glance at his well-known and widely-published photographs should be all you need to cure this bad habit. 
Olson was born in Tekamah, Nebraska; a little town just north of his slightly larger current home, Blair. Hunting, traversing the dusty, unpaved roads and other almost exclusively-outdoor activities in rural Nebraska shaped him and his work. At 16, Olson moved to Michigan, graduated high school and followed his passion to Colorado where he attended the Colorado Institute of Art. He dropped out, got a job selling high-end jewelry in Denver, had a daughter with his former wife and lived his life similarly to the majority of us. That is until the country's proverbial bottom fell out in the 2008 financial collapse.
"When that happened, people just stopped buying that stuff," Olson says. He moved back to Nebraska and looked for similar work in Omaha. Though the recession didn't hit us quite as hard as it did others, he couldn't find any opportunities here either. With no opportunity and "no direction" in life, he turned, like many, to the bottle. "I drank a lot. Things were hard and I was depressed."
He moved into his grandparent's basement. His drinking continued, but eventually, he realized it had to stop. "I woke up one day and said, 'Enough.'"  Olson checked himself into a rehabilitation center in O'Neill, Nebraska and come out on the right side of things. His habits had changed during his time there, but his future path- his new direction in life- was found just after he checked out.
Olson had a camera he used to snap photos of things he sold on ebay. "Two days after leaving rehab, I picked up the camera and started taking walks," he says. "People saw my photos and said, 'Wow-you should really share your work.'" He did. Now into his second year of portraits at Jake Olson Studios, he's booked clear through the end of 2014. "Things are really viral now." Along with appointments, usually taken on in the evenings between March and November, he's got various interviews upcoming, an agency in London which helps him license and sell his work and a new family. 
"All of this has bloomed into something amazing."
His work has appeared in National Geographic, Digital SLR magazine in England, a photography master class magazine, British Vogue magazine, five (literature) book covers in Italy, Germany and the U.S., newspaper articles, Mother Nature's article magazine in Canada and elsewhere. "It's gotten so crazy and viral that I've lost track. His fiance, Ashley Rasmussen, is in a nursing program and the couple has a five-month-old son, Adam. "We're really simple people, but we're building something really amazing now," he says. We'd agree.
There's a County Road- No. 26- just southwest of Blair that has helped Olson produce some of the most amazing photographs you'll ever see. This road, along with about six other familiar and oft-used locations, is very important to Olson and his work. Even with our untrained eyes, we can venture to say that they are even his signature.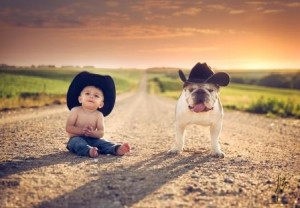 "Those roads are a fixture of my work. I'm nostalgic about them and they are a part of what defines Nebraska for me," Olson says. As a child, the roads bored him, but he grew to miss them when he got to Colorado. "I'd meet people and talk about being from Nebraska; they all thought the state was just flat and boring," and he took offense. "That really inspired me and made me long for those old Nebraska country roads. They go forever and ever- it's vast. And the light here is so special. We have an hour of sunset that produces such great light. People take it for granted." In Colorado, he says, the mountains sort of break up the horizon and limit the light. That's not the case along our "flat and boring" landscape- which makes for great photos. His clients often say, "You know, I never really noticed the beauty before." The long, infinite lines of our roads and horizons must bring out the soul of us Nebraskans… 
Olson mainly focuses on portraits; many of which are families or high school seniors trying to put their best smile on display, but there's something about the combination of the roads and children that is really compelling in his work. The image of kids on country roads are reminiscent of his life growing up, he says. Few cars pass throughout the day unless it's harvest season. Then the number may jump to double digits. His settings are surely special and unique places. "They are part of my childhood. I'll always remember that. People put kids on the side of highways or interstates and take their pictures. I've seen that. It's just not the same. Nebraska really is those country roads."
Olson creates many family photos and pets are welcome. He hasn't photographed much other than dogs, though. He's allergic to cats. He's also a fan of reptilians."I've always been fascinated by animals," Olson says, and one family he photographed helped him develop his love for animals- one in particular.
As he photographed one family some time back, they told him of a litter of Brussels Griffons a friend of theirs was trying to adopt out. Olson wanted a dog so he entertained the idea. He visited the woman with the pups and met a dog who would become his future co-pilot on photo assignments, Dwight. "He ran up to me and I just fell in love." If you aren't familiar with the breed, they look a bit like Pugs, but don't dare confuse the two- Olson (and Dwight) don't like when you do that…  Though Olson has become a celebrity in these parts, Dwight has become quite the rock star in his community. "In the park, we'll be photographing things and people won't say, 'Hey! There's Jake or Ashley or Adam,' they'll say, 'There's Dwight!' They always recognize Dwight first." There really is something about pets that compels us…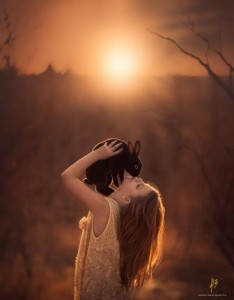 In his free time, Olson listens to audio books and high definition music downloads. Want to impress him? Ask about high definition music. High definition audio is essentially the music you love without all the compression and riff-raff that gets included in the recording of tracks. You'll need some pretty fine equipment to enjoy this music, but Olson says it will change your life if you're a music fan. If he's got his headphones on, he's probably listening to classic rock artists like Fleetwood Mac, Dylan, the Eagles or Van Morrison. "It's my hobby, but I'm pretty invested. I've got a $700 car, but then I've got cables (for music) that cost the same. My headphones cost $2,000. I'm not rich, either, but HD audio really changed everything for me."  You can also catch his eye if you're wearing a vintage concert t-shirt. He collects those, too. These enjoyable pastimes are sort of "dreams" to him. What he's truly invested in is his work.
"I love my hobbies, but I'm very busy. I love working with people too much. I shoot seven nights per week, March to November. I take the winter off- in those months, I get depressed, you know?" We hear you there. His portrait photography takes place in Blair mostly, but he does travel. He's got a wedding scheduled in the Dominican Republic, he's been to Ohio and many other locales to shoot.
Olson truly is a very busy man, but one thing is for sure- he's not too busy to admire the landscape surrounding all of us here in Nebraska.
If you are near the Brewster Cemetery just south of Blair on County Road 26, or anywhere for that matter, take a long look up and down the scarcely-traveled paths around you. Notice there are no power lines to disrupt the horizon or an image you can capture. Get up early or stay up late to see the sun rise or fall. Experience that hour of glorious light that seemingly only these Nebraska county roads can display.
Don't take the sunset for granted.
Click the photos below to see larger images of Jake Olson's work.
Want to find Jake Olson on the web and social media? Check out the links below to see his work.
Web site: www.jakeolsonstudios.com
Twitter: @jakeolsonstudio 
Facebook: https://www.facebook.com/jakeolsonstudios