Adoptable Pets: Cats from Feline Friendz
Pets In Omaha's mission with introducing you to rescue groups and trying to raise awareness is ultimately because we want to see the animals without a forever home get one. We, like the rescues, want to help change these animals' lives. It's heartbreaking to think about what these poor animals who have been rescued have gone through, and although we can't change their past, we can change their futures and change their views on us humans.
Winter is no longer coming; it's here. It's not just cold, it's freezing and snowing.  The holiday season is upon us and there are too many animals suffering out there. Now is a perfect time to adopt if you or someone you know is looking for a buddy. That is why we are introducing a variety of "Adoptable Pets" feature articles. These articles will highlight an animal (or a couple) that have been up for adoption for entirely too long and who are more than ready for a forever home. Please share these animals with everyone you know in an attempt to help us help the animals and their rescue shelters.
Our first spotlight is a kitty cat spotlight! Would you have expected anything else coming from me? These four cats are from Feline Friendz, a great cat rescue shelter that does a lot for the cat community. Check out a previous article we have written about Feline Friendz here. Nala, Simba, Peach and Lucy are all looking for a home and have been for way too long! Read about them below.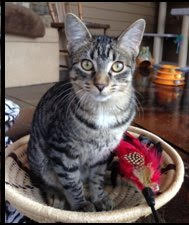 Nala: FF# 21514  Blk/tan tabby DSH female   Born:  5/11/14    Microchipped   Spayed, vaccinated, & feluk/fiv NEG  Very friendly and playful, pretty bengal spots/ coat pattern.  Waiting patiently for a home and family of her own. Good litter box user, very fun little girl.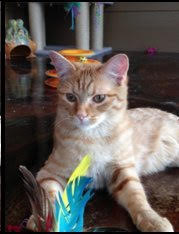 Simba: FF# 21714  Orange/white tabby DMH male Born : 5/11/14  Microchipped neutered, vaccinated, & feluk/fiv NEG Very friendly and playful, pretty coat pattern, gets along with other cats, good litter box user, sweet boy. Nala is his sister.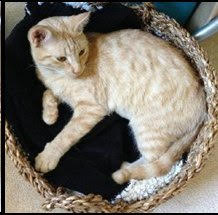 Peach: FF# 39514 Orange Tabby DSH Female Born: 2-14-2014 .Very friendly, gets along well with other cats. Very playful. Spayed, vaccinated, & feluk/fiv NEG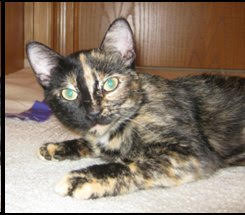 Lucy: FF# 39714 Tortie DSH F DOB 4-14-2014. Very sweet young momma cat. Found living in an alley with her 5 week old kittens. Lucy is very friendly, and is learning to play with toys.   She is spayed, vaccinated, and Feluk/fiv NEG
Adult cats are $25 or 2 for $35
Kittens are $50 or 2 for $75
Call Feline Friendz at 402-778-1111 or go to their website at www.felinefriendz.org