Help Pet/Animal Non-Profits during 2017 Omaha Gives!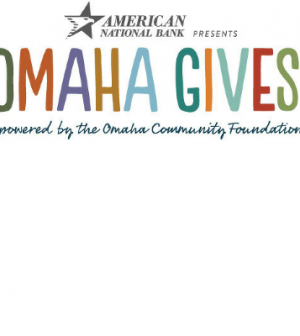 In this yearly, giant philanthropic campaign, people can rally to help area non-profits with monetary donations. And on top of what these not-for-profits organizations receive in donations, they can also win lump sum prizes as best overall and best in-category based on performance.
In total, there are 44 "Animal" non-profits listed as organizations you can help this year. From dog rescues to the Henry Doorly Zoo Foundation, you've got many options. Bird sanctuaries, shelters like the Nebraska Humane Society, and feline advocates are among the groups that are participating. Click here to see the animal groups.
Anyone can schedule a donation between now and the May 24 deadline. On May 24, numbers get aggregated and donations are especially celebrated in a 24-hour web-a-thon (our word, not theirs!).
Below is official information from the Omaha Gives! website. American National Bank is the title sponsor and has been for a number of years. Please share the campaign and tell folks when you donate through social media!
Omaha Gives! is a year-round online giving platform organized by the Omaha Community Foundation to grow philanthropy in Douglas, Sarpy, and Pottawattamie counties. Each year, there is a 24-hour online giving event in May to celebrate nonprofits. This year's giving day will take place on Wednesday, May 24, 2017. The goal is to inspire the community to come together for 24-hours to give as much as possible to support the work of public 501(c)(3) nonprofits in the metro area. The minimum donation is $10 and there is no maximum. Prizes and challenge funds amplify charitable donations to make each dollar go further. Search profiles ofparticipating nonprofits and track progress during the event on our leaderboard. Last year, the community raised nearly $9 million for local nonprofits.
All donations will be processed through this website. In order to participate, nonprofits must meet our eligibility requirements and will be required to register in early 2017. For more details, please read the Frequently Asked Questions. You can view results from previous years on omahafoundation.org. For general Omaha Gives! questions contact: omahagives@omahafoundation.org.For questions regarding credit card donations on this site, contact a member of our finance team:  amy@omahafoundation.org,melisa@omahafoundation.org, or yvette@omahafoundation.org.