Pets Earth, Omaha Magazine's #1 Pet Store, Opens 2nd Location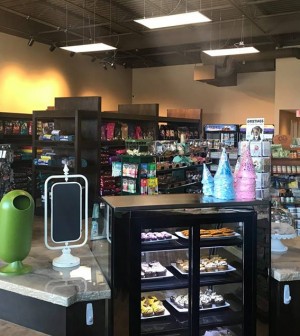 Thanks to its customer service excellence, elite staff, and happy customers, Pets Earth was voted Omaha Magazine's No. 1 Pet Store for 2018. That's big news, but even bigger is the opening of its second location.
Pets Earth's first location opened in Papillion, NE during the summer of 2012. As of March 3, 2018, Pets Earth's second spot (204th and Pacific in Elkhorn) opened for business and owner Andrew Bishoff is thankful for everyone who has made the opening of the second store a dream realized. "With the overwhelming support of the Greater Omaha Community, we can now offer Elkhorn and West Omaha our products and services with our vision of providing exceptional customer service excellence to pet parents and their fur-baby," Bishoff told Pets in Omaha.
Why has Pets Earth been voted Omaha Magazine's No. 1 pet store? Here's their formula:
Family + Locally Owned and Operated: An all-natural and organic dog and cat food store with professional dog and cat grooming, self-serve pet wash, an in-house homemade bakery + kitchen, accessories including bedding, toys, clothing, health + wellness, home + garden, travel, and more = No. 1.
And on March 10, Bishoff and his staff will host a Grand Opening event to celebrate the occasion. The exact address for the new location is 1529 S. 203rd St. in Elkhorn. The store can be reached at (402) 505-3340 and customers can get a feel for what's available on Pets Earth's website and Facebook page (there will be a new, Elkhorn-focused page soon, so be sure to follow there.).
As part of the Grand Opening celebration, SNAFU (Short Noses and Friends United) Rescue will be in attendance with adoptable animals from noon until 2 pm. Find the Meet and Greet's Event page of Facebook here. Also, there are many special offers available including the ones seen in the pop-out flyer that will appear in Friday, March 9's Omaha-World-Herald. See the flyer below and take advantage of the savings!
Good luck to Pets Earth! Knowing the first location is considered a top store in the Metro, there's no doubt the second store has the ability to replicate the success of the first.