Pets in Omaha Celebrates its 4th Anniversary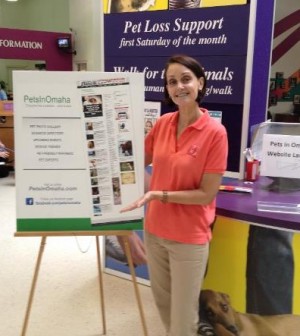 On September 7, 2013, a few people gathered at the Nebraska Humane Society for information about a new pet-centric website in Omaha and ate donuts. We had a screenshot of the Pets in Omaha homepage on a posterboard and a few handouts, hoping people would become interested in a project we thought filled a need for the community. Four years later, we're going on 200,000 visitors to the site, have over 5,000 social media followers, and nearly 800 informational articles on our website.
In our four years, we've also seen our live events grow from having a U-HAUL truck in a parking lot to hosting over 20,000 people at our annual Pick-a-Pooch Adoption Days, a now two-day event which brought over 100 vendors and 27 humane organizations with adoptable animals to the Ralston Arena.
If there's a message our pet community needs to receive, we've got a great way to release it. If there's a call to action that everyone should join in on, we can promote action in great numbers. An adoptable animal needs a home? A business wants to tap into the pet community? A shelter or rescue does a great thing? We can help shout the news to a very targeted and loyal readership.
And on this fourth birthday, we'd like to say thanks to everyone who has been a part of our success, especially our advertisers, sponsors, and readers. Without your help, we couldn't do what we do. "It's all been very rewarding," says Lee Legenhausen, founder of Pets in Omaha. "We love to have such a following and our ability to be the go-to site for pet news and information in Omaha."
Thanks again for helping us help the people who help animals! We'll keep doing it as long as you'll have us!