Pets in Omaha sponsoring Ames showing of "Dog by Dog"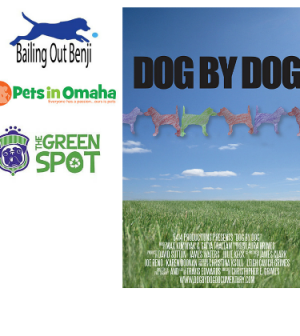 In the world of companion animals, there isn't much that is more discomfiting or stomach-turning than the knowledge that puppy mills exist, even thrive. Public policy prevents much change from happening, so mills continue to operate, leaving thousands of dogs (and other animals) in awful conditions with one job- make money for their commercial breeders. 5414 Productions, an independent film company, has examined the issue of mills in our society and filmed an expository documentary that seeks to educate and inspire change. Pets in Omaha is proud to sponsor the showing of Dog by Dog in Ames, IA.
Who supports the cruel puppy mill industry?
Who prevents common sense legislation from getting passed?
What can you do to help?
These are just a couple of questions the new documentary, Dog by Dog, asks. For those in and around Ames, IA, your chance to see the film on the big screen comes August 9.
Please join our friend Mindi Callison of Bailing Out Benji and the Dog By Dog team as they bring this long-awaited documentary to the citizens of Iowa. On Sunday, August 9, Dog by Dog will show viewers the money trail that travels between commercial dog breeding facilities to Washington D.C..
The film is educational and revealing– definitely more so than scary and whatever else you might expect to experience while watching a film about puppy mills.
Tickets are $12 and can be purchased here: http://dogbydogdocumentary.com/iowa-premiere/
After the screening there will be a 30 minute Q&A session with the Director, Christopher Grimes, founder of Bailing Out Benji, Mindi Callison, Jessica Ellis from The Green Spot and Lee Legenhausen, founder of Pets in Omaha.
From the Dog by Dog team and Bailing out Benji:
We want to send out a HUGE thank you to our sponsors Pets in Omaha, Pets in Des Moines and The Green Spot Omaha for helping us bring this film to Iowa! We couldn't have done it without their support and friendship! We also want to thank the Ames City Auditorium for giving us a huge venue where we can share this film with hundreds of people!
If you'd like to get a sneak peak at the documentary, click here to see movie trailers. Make sure to purchase tickets early- only 800 are available at the link above.