Pets in Omaha, one year on the scene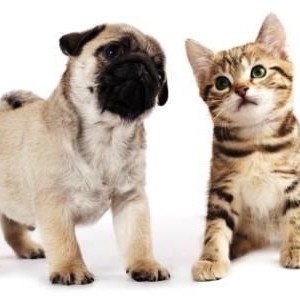 Unless you were one of the four people coming up with the concept of Pets in Omaha or bringing it to life, one year ago today, you probably didn't know we were "a thing."
On Sept. 8, 2013, though, the Nebraska Humane Society graciously allowed us to hold an official launch event for media, guests and others we were interested in revealing the project to. We had a stack of business cards, a large cardboard image of our homepage and some donuts.
After one year of spreading the word, connecting with the pet community, partnering with pet-friendly businesses, improving our Web site and impacting the lives of pets and their people, we're looking forward to our second year.
Thanks to our thousands and thousands of readers, our loyal pet partners, supporters and personalities who have let us tell their stories of a love for animals, we feel blessed and honored to be a part of the pet community. In the next year, we look forward to bolstering our relationships with shelters and rescue organizations to extend our mission of advocating for pets, informing pet-loving people of interesting stories and finding homes for adoptable animals.
We're proud of what we've accomplished in our first official 365 days, but we also know there is much more we can do. Hopefully, with your support, we'll raise awareness of important pet-related issues, bring you more insightful interviews with pet people, gather more pet partners, highlight pet services and news items and tell more stories. If you haven't already, you'll see us around town doing our best to make the community a bit friendlier and doing what we can to inform readers of the wonderful pet advocates we have all around us.
Thanks for the first official year and here's to another one!