Pets in Omaha's "Warmest Wishes" Donation Day Event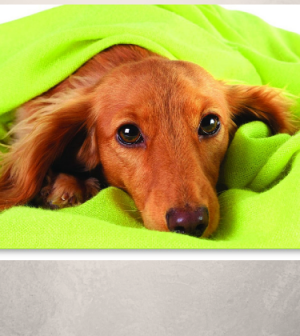 Join Pets in Omaha as it hosts its first donation drive!
Last December, we brought you a story on Papillion's Town & Country Humane Society. T&C is one of the many area shelters in need of community support and involvement, and because part of our mission is to help adoptable animals find loving homes, we're calling for your help in raising funds and donating materials that will help Town & Country remain successful.
On September 27, 2014, Pets in Omaha will be holding its first ever Donation Day event, "Warmest Wishes," to benefit T&C. If you'd like to know a bit more about the shelter, please read our previous story or visit the shelter's Web site here. T&C is a not-for-profit shelter and great member of our pet community, so help us help them stock up for the fall and winter with needed everyday supplies.
Event details
When: September 27, 2014 from 10 a.m. until 1 p.m.
Where: Plaza GMC & Buick Omaha, 11911 I Street (northeast corner of 120th and L)
What we'll be doing: We'll have a box truck and you'll help us fill it with needed supplies!
What to donate:
Laundry Detergent (they use A LOT of detergent) and dish soap
Blankets (for use as bedding in the dog kennels) and Towels (for cat bedding and dog baths)
Quality Dry Dog & Cat Food – Brands with some form of meat as the first ingredient. Canned food is also welcome.
Small Litter Pans – 9 quart medium, or 16 x 12 1/16 x 4 1/8
3 Quart Stainless Steel Dishes
Collars and Leashes
Solid Rubber Toys – brands like Kong, Nylabone, etc.
Medical Supplies – triple antibiotic ointment, gauze, bandaging tape, etc.
55 Gal. Trash Can Liners
Paper Towels
Monetary donations are always welcome, too!
To make a monetary donation, you have a couple of options:
1. Write a check payable to Town & Country Humane Society, 14110 S 84th Street, Papillion NE 68046
2. Donate using PayPal through Town & Country's Web site. Click here to go to the safe PayPal donation page.
3. On the donation page, you'll also be able to make a contribution that will go towards veterinary expenses. A check for those expenses can be written to Heartland Animal Hospital, 707 Tara Plaza, Papillion, NE 68046-2031. Please include "For Town & Country Humane Society Medical Account."
4. We, along with members of the shelter, will be at the event if you'd like to make a monetary donation the day of.
Our hope is to gather as much help as possible for this Papillion animal shelter. With your help, we'll collect monetary donations and materials the shelter uses each and every day to provide a safe haven for animals awaiting adoption. Please join us at Plaza GMC & Buick on Sept. 27 and we'll deliver much appreciated help to a shelter working to make life better for animals and people of our pet community.
Click the image below to see a full-sized image of the event flyer!