Pistol Pete of GPPR needs your help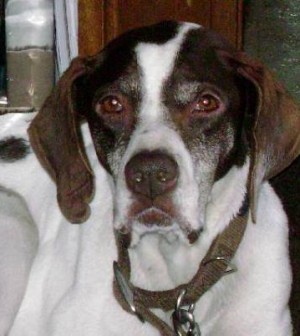 Our last "Rescue Friends" feature included information about Great Plains Pointer Rescue, an organization that advocates for homeless Pointers in Nebraska, Iowa and beyond. We always encourage you to check out GPPR and other rescues to volunteer, donate or raise awareness, but GPPR has a pressing need outside of their normal rescue activities.
Pistol Pete is a pup from GPPR. It was discovered that Pete has Pseudomonas bacteria in his lungs as a result from being in a shelter environment, so he will be undergoing additional care. If you would like to help sponsor him, visit the Great Plains Pointer Rescue Website and click the donate button. There, you'll be able to make a contribution via Paypal or credit card. Pete and GPPR would appreciate the support needed to get the necessary treatment to heal.