Play Pokemon Go! and raise money for animal shelters!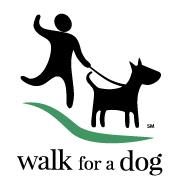 It's not news that Pokémon Go! has taken over every sidewalk and street in our nation. But did you know that Pokémon Go! can be used to help save animals' lives?
Just by adding the app Walk for a Dog onto your phone, signing up and taking your dog for a walk while you play the game, your local shelter or rescue can get paid.
Don't own a dog? Doesn't matter. You can create your dream walking companion through the app settings.
You can also sign up to walk for/with Cassie, the founder's dog, that represents all of the shelter and rescue dogs out there.
The app works with GPS to help track how much a person walks and then determines the amount the walker has earned for the shelter. It does not, however, use any data.
The money that is donated to the shelters or rescues is given by sponsors and advertisements. The more active walkers a shelter/rescue has the greater amount of money given and the more frequent the donations.
Pam Wiese, Vice President of PR and Marketing at the Nebraska Humane Society, said that NHS encourages their dog walkers to participate with the app.
"We figure that if they're walking anyway-they might as well get something for doing it," Wiese said.
The only catch is that the app is designed for outdoor walking and will not work if you are walking on a treadmill. That is why Walk for a Dog is so compatible with Pokémon Go!, which also encourages players to get outside and go.
Walk for a Dog by WoofTrax came out at the beginning of 2013 and has since helped raise $150,000 for rescues and shelters across the country.
Currently over 6,000 shelters are benefiting from dog walkers who use the app all over the country.