Potty training help from Desirable Puppy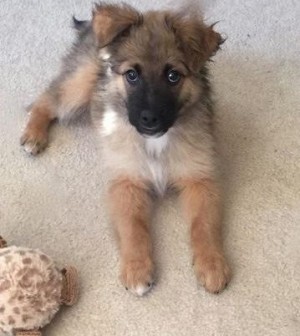 We've got over 700 articles published on Pets in Omaha and the content ranges in nature from posts about upcoming events to in-depth opinion articles. There's likely something to find about nearly everything companion animal related.
There are other sites out there that specialize in one facet of pet ownership, like Desirable Puppy. This site, which recently published the 2017 edition of its "How to potty train a puppy" guide, has followed our site for its range of content and we've enjoyed the depth of Desirable Puppy's content on potty training. Below, you'll find highlights from the guide. We hope you'll check out our article on potty training AND take a look at the comprehensive guide provided at Desirable Puppy. These two stories will provide you with all the know-how you'll need to housebreak your new addition!
Sections of the Desirable Puppy Potty Training Guide:
BENEFITS OF POTTY TRAINING A PUPPY
Less Mess and Odor
You Don't Have to Withstand the Weather Outside
More Time to Do Other Things
Convenient Travel
WHAT YOU WILL NEED FOR POTTY TRAINING A PUPPY
THE MINDSET
Assume the Role of Guide and Teacher
Observe Signals Made By Puppy
Be Kind and Loving Without Sacrificing Discipline
TOOLS AND TECHNIQUES FOR POTTY TRAINING A PUPPY
WAYS OF TRAINING A PUPPY TO POTTY
PAD TRAINING
CRATE TRAINING
USE OF LEASH AND COMMANDS
TRAINING AND GIVING PRAISE
POTTY TRAINING SCHEDULE
After Waking Up
After Playing and Snoozing
After Meal Time
How Long Can Your Puppy Control It?
POTTY TRAINING DOs AND DON'Ts
When to Begin House Training Your Puppy?
How Long Do You Need to Potty Train?
When Will I Know That the Puppy is Fully Trained?
What to Do if the Dog Suddenly Forgot his Potty Training?
It's All Gone Wrong Despite Doing the Steps Correctly​
Read up on the ins-and-outs of training your puppy to potty and live a more harmonious, clean, and comfortable life together!