Prepare for that long car trip with your pup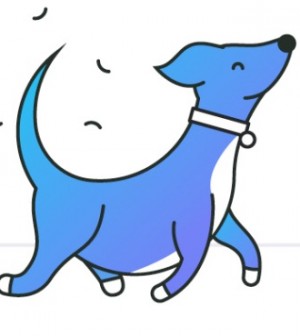 For many pet owners, the idea of taking a road trip with your fur babies brings on an instant sensation of dread. Car rides can give many pets anxiety, which can leave your backseat in ruins if you're not ready for it. The following post from The Zebra gives a collection of tips and tricks for keeping you, your pet, and your car happy on your next road trip. These tips give advice on what to do before, during, and after your car ride to keep your furry friends calm and your car clean.
Before the trip
Making sure everything is prepped and ready is a vital component of a stress-free car ride with your pet. Whether you're going for a short drive or embarking on a long road trip, it's important to ensure you have the right stuff packed in case of emergency. Take several steps before hopping in the car to ensure you and your fur baby are ready to go:
Visit the vet. Before longer trips, take your pet to the veterinarian to ensure they are fit to travel and up-to-date on all flea and tick medication.
Invest in a travel crate. These crates are more spacious than carriers, allowing cats or dogs to get comfortable without risking your safety while you're driving. They can also more easily house travel-friendly litter boxes for cats, compared to less-spacious carriers.
Set out your carrier or crate a week in advance. Pets may be overwhelmed by environmental changes, and often have negative associations with their carrier. By setting the carrier out in the open in advance, your pet will become more comfortable with the carrier before the voyage.
Take your fur baby on practice trips. If you are planning a longer road trip, take your dog or cat on weekly drives to help them acclimate to the car.
Plan rest stops ahead of time. Pack a leash — for both cats and dogs — so they can get outside and explore without the risk of an escape.
Check that microchips and tags are up to date. Even with the best preparation ahead of time, you'll want to ensure your pets' information is up-to-date should an emergency occur and you are separated.
Include supplies for messes and other "business." Pack extra trash bags for when you stop on the road for dogs, and invest in a disposable litter box for your cat. Your pet may become sick from the car ride or overwhelmed by the travel, so don't forget a towel.
Pack their favorite toys. Don't forget some fun! Bring your pet's favorite chew toy in the car so they don't get nervous. You can also include an old t-shirt or sweater for them to snuggle in as a reminder of home.
Bring extra food and water. Make sure to pack plenty of food and water to last the entire trip.
Brush out their fur beforehand. Certain breeds of dogs and cats are especially prone to shedding. A good brush five minutes before your trip can help reduce the dander that collects in your vehicle.
Protect your fabric. Spray seats with a water-resistant fabric guard to protect against accidents, slobber, and any other messes.
During the drive
Throughout your trip, safety should be the main priority. If you're prepared, the drive should be a breeze. Remember to check on your animal frequently, keep them cool and have anti-anxiety medication on hand. We've included some helpful tips to ensure you and your pet both enjoy a comfortable, safe trip:
Keep your pet secure. There's nothing more dangerous than a scared cat or dog interfering with you while you're at the wheel. For dogs, have a designated area for them in the back of your car. For cats, keep them in a travel crate so they don't sneak up to the wheel. If your pet is in a crate, make sure the space is well-ventilated to avoid overheating.
Medicate in emergency situations. Car rides can be anxiety-provoking for animals, so if you know your pet is stress-prone, consider a vet-prescribed anti-anxiety medication.
Feed your pet before the trip. Your dog or cat may be overwhelmed those first few hours in the car. Feed them beforehand, while they have an appetite.
Use relaxing pheromones. These are commonly available in both spray and collar form to help calm your pet. Spray their favorite toy or blanket to make them more relaxed.
Keep noise and music to a minimum. You don't have to drive in silence, but loud music and other noises can contribute to anxiety.
Stop for frequent bathroom breaks. Let your animal stretch out and use the bathroom every couple of hours. Make sure to grab those extra bags you packed for cleanup.
After the trip
You made it through a successful, well-prepared car ride with your pet. Now it's time to clean and prep for the next! Make sure to freshen up your pet — and your car — to avoid stains and to nix any lasting odors. We've rounded out the best ways to tidy up and smell good post-trip:
Clean your pet. A trip to the park means a dirty animal. Before loading them back into the car, give them a quick wipe down to avoid excess dirt and debris climbing into the car. When you get home, bathe your animal to keep your house clean and their coat spotless.
Comfort them with treats. If your pet doesn't particularly take to rides, try reassuring them with treats when it's over. This helps them create a positive association with car rides.
Clean up right away. Don't delay the clean-up process. Vacuum car mats and seats to get rid of any hair, scrub seats and wipe any smudges off windows. Lint rollers are an effective way to get stubborn hair clumps off fabric.
Eliminate odors. Sometimes, no matter how hard you clean, you can't seem to get rid of those lingering odors. Sprinkle baking soda on your floor mats and seats and vacuum it away the next morning. You can also use pet-safe shampoos.
It's important to make sure all passengers in your car are safe, including your pets. We've provided various tips detailing the best way to travel with a dog or cat to ensure everyone is secure and ready for whatever adventure awaits. To further protect your animals, consider pet insurance in case of an emergency, and always make sure you have the best insurance for your vehicle should something go wrong on your next road trip.