Proof of the importance in vaccinating for rabies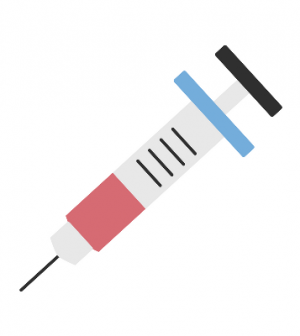 If you own a dog or cat in Omaha, odds are that you've vaccinated it for rabies at some point in the last couple of years. Dogs, for example, should be vaccinated every three years per city ordinance. Some pets don't get the shot, and sometimes that's alright (make sure to stay tuned to Pets in Omaha for an explanation of why and when it's okay to skip it). The vaccine stays effective for a period of years.
Vaccination preferences and philosophy aside, the rabies vaccine is important in protecting animals from a nearly-always-deadly rabid bite.
If all animals were vaccinated against rabies, bites and/or fluid that contains rabies getting into their system wouldn't be an issue. The trouble, however, is that it's tough to give a wild animal a shot and they're almost always the carrying culprits. Furthermore, a handful of rabid troublemakers have been found in Nebraska in 2018.
Two skunks, a horse, a cat, and eight bats have been discovered with rabies in the Cornhusker State this year. And because of that, health officials are stressing the importance of having pets immunized. Bats are the most common carriers here (we've had rabid bats in Lincoln and Omaha each of the last few years) and bats are especially active, according to this Omaha.com article, this time of year.
If you haven't had your pets immunized in the last few years, now is as good of a time as any. If you aren't going to immunize, be careful about doing things like staying inside at dusk, bat-proofing your home, and coming in contact with wild animals.