Taking Puppy Love To Another Level- Dating Websites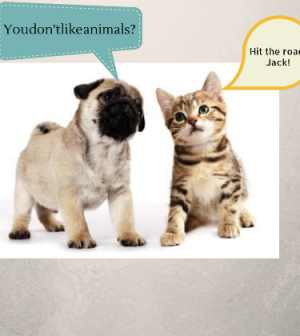 The biggest dating craze right now is the online dating scene for single people like you (and myself). There are countless sites out there. Just to name a few: Tinder, Match, Omaha Love, Farmers Only, Christian Mingle, One Good Love and morel. Seriously- did you know there is a site for farmers only? Or only Christian people? Most dating sites focus on religion, political or lifestyle views, not a lot focus on interests. Well, what about animal lovers? Where is our site? Animals are a legitimate interest. Well guess what? We have one! More than one actually.
I stumbled across this article from the Associated Press in the Omaha World Herald. Sites like YouMustLoveDogsDating.com and PetsDating.com are there for people like us who love animals! Not only can your furry friend find love on these sites but so can humans.
These online dating sites are designed for people that love animals. By joining these sites, you already have one common interest- you believe that life is not complete with out a furry friend. I don't know about you, but I just could not date someone that wasn't accepting and loving of my two cats or who did not want a dog down the road. It's a BIG deal for me, as it is most likely for you, too. The people on these sites feel the same way and that makes for one less thing for you to worry about.
An example: I had a guy over to my apartment one time and he shoved my cat off of him and off the couch. Ummm…no, I'm sorry, but we don't do that in my household. My cats do what they want and that includes sitting on you if they want to. I dated this guy a couple times before he came over and, after that night, I didn't see him again. It would have just been quicker had I brought him to my place on the first date. There are several stories similar to mine. These sites are trying to help quicken the dating process.
It is encouraged to bring your dog along with you on your first date. It eases the tension and you automatically have something to talk about and give attention to. You find out right away how everyone's chemistry is and it saves time down the road.
You have seen the signs on Pinterest- the "I like my dog (or cat) more than I like people" or the "If you're going to complain about the pet hair on your pants, get out of my house because you don't live here, my dog (or cat) does." Yeah, you know what I am talking about. I feel this way and a lot of other people feel this way too. You no longer have to feel guilty about it or hide it when trying to date someone new.
If you are looking for love and pets play a big part in your life (and you want a partner who feels the same) give the above sites a look. It can't hurt and you may just find the right fish in that big ol' sea.