Which raw food diet format is best? The info you need is here!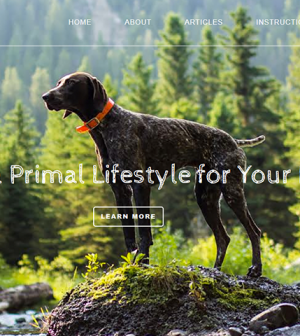 When Amy Marshall, founder of Primal Pooch, a website dedicated to showing you how to care for your dog naturally without processed pet foods, costly veterinary bills, or endless prescriptions, was looking for raw diet information for an upcoming blog post she was working on, she landed on the Pets in Omaha website.
Specifically, she found our article on making the transition from dry, traditional food to a raw diet which can be found
here
.  She called it a "great" article, which is nice. "I hear similar stories from pet owners who have transitioned to raw and I agree any diet change should be research thoroughly," she says.
And since we listed dog food brand resources, she wanted to share a list of the top pre-made raw dog food brands she recently published with readers of Pets in Omaha. Visitors can filter her list by criteria like raw diet format (frozen, freeze-dried, etc.) type (BARF, prey model), or even protein used.
"I created it," she says, "because I receive so many questions from people about how to find pre-made food that has 'x' in it, or that's only meat and bones, and so on."
This resource is great for those who are wishing to make the switch from dry to raw.
Click here to find Primal Pooch
and the information Amy is talking about. Thanks to Amy for the kind words and for adding to the info we can help readers use to make the best decisions for their pups.