Sad news for Three Dog Bakery and Spaw, our community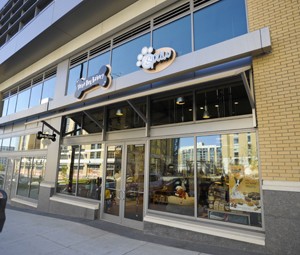 Recently, subscribers and friends of Three Dog Bakery and Spaw read this Facebook post from its owner, Krystal Talha:
"It is with heavy hearts that we let you know that after nine years in business, Three Dog Bakery & Spaw will be closing. We have been so thankful for all your support over the years. We cannot tell you how much we have loved getting to know your furry family members. We are so thankful for the opportunity to be a part of their lives.
Our final days will be through the end of January. We are clearancing out whatever inventory we have in store. We will be offering 50% off everything excluding grooming services, fresh baked goods, and dog and cat food. Dog and cat food will be 20% off.
To our valued grooming customers, please know that the groomers will be in touch with you on where they find a new groom shop. They will hold your already scheduled grooming appointments.
Thank you all so much for all your support you have no idea how much we appreciate it.
Wags,
Krystal Talha, Owner
Three Dog Bakery & Spaw"
Three Dog has been a big supporter of the pet community and also to Pets in Omaha. We, area shelters and rescues, customers, and doggies all over the area are saddened to hear this news. Before the end of January, stop by to grab a treat, say thanks, and bid Krystal and company good luck and goodbye.
If you'd like to take advantage of the liquidation period from Three Dog Bakery, more information can be found here.