Three opportunities to snag Santa pics with your pets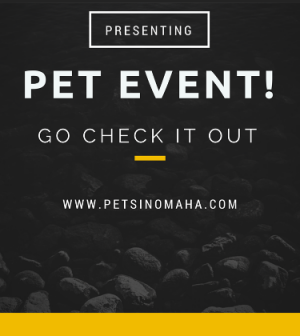 This time of year, it's traditional to take family photos, get some action shots of your pups playing in the season's first snow and prop your pooch up on Santa's lap for a scrapbook pic. Luckily, you've got family functions on the calendar, the snow has fallen and Santa will be all around town, waiting for your dog's wet nose.
On Saturday, December 5, you'll have a chance to support Hands Hearts and Paws at Beardmore Subaru in Bellevue AND get a photo with Santa. You can purchase a photo for $15 or have one emailed to you for $10. Details are below for the Subaru event.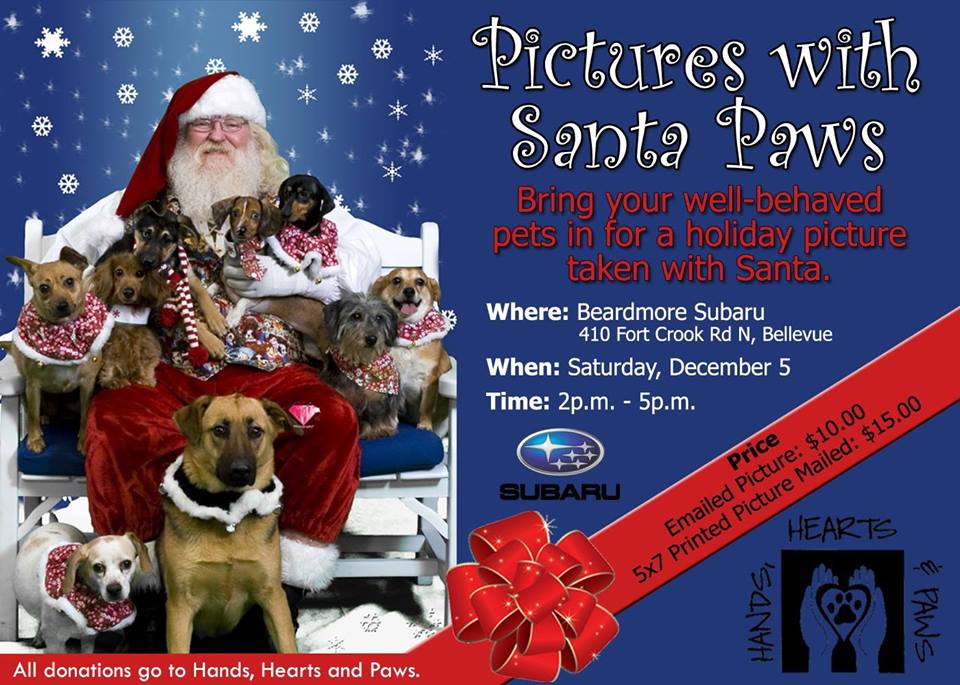 Can't make it to Bellevue? You are in luck. Both Three Dog Bakery locations will be hosting that jolly guy in the red suit on either Dec. 6 (Village Pointe) and Dec. 13 (Midtown). Photos will be done by a professional photographer from Samantha Lupo Photography. Full resolution digital files will be e-mailed to you (please allow at least 1 week to edit). Proceeds benefit Accept-A-Bull Omaha Pit Bull Advocacy Group. These events will be open to the public, fur kids (all breeds) welcome!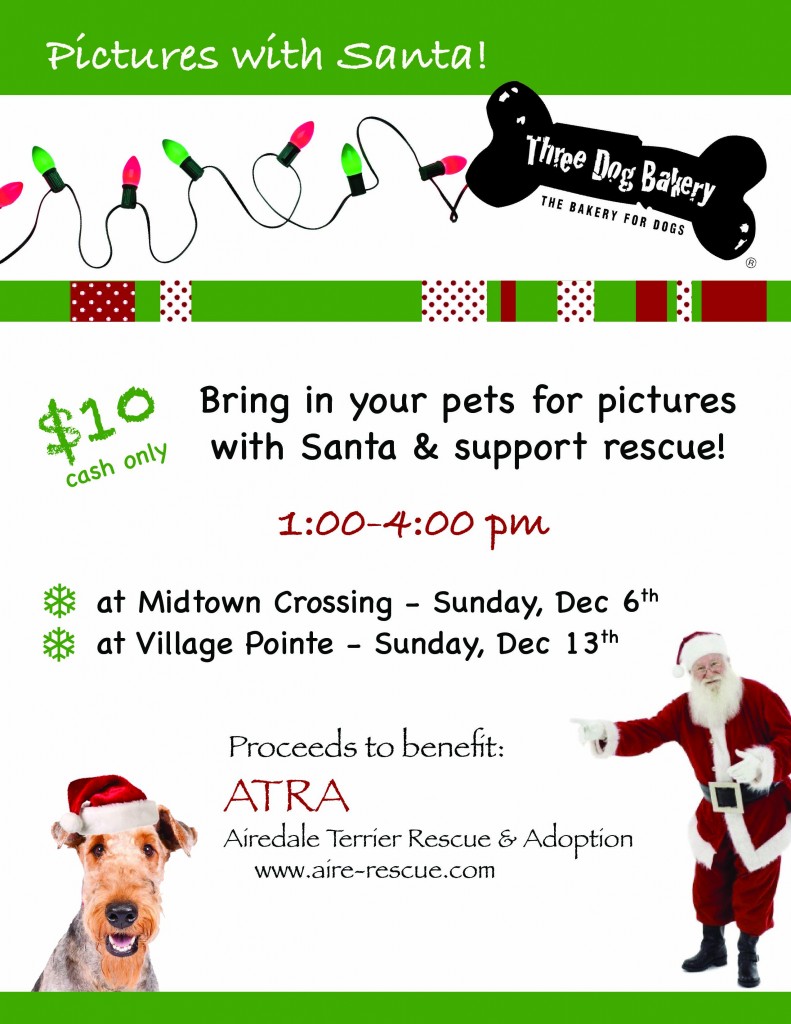 And remember, you can submit your holiday photos of your pets to our Pets in Omaha Holiday Photo Contest. Visit www.petsinomaha.com/contest for details and how to win cash and prizes!