Sharra and Arnie of Hands, Hearts & Paws Need Homes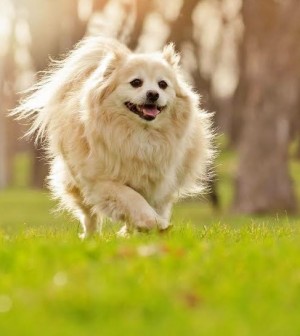 No dog should have to wait months to find its forever family, but Sharra and Arnie of Hands, Hearts & Paws Rescue have been waiting that long.
If you are in the market for a lovable and adoptable rescue dog, we encourage you to read details below and contact the rescue! These dogs and other will be (if they aren't adopted sooner!) present at HHP events and meet and greets in the community, so come out and see them, too!
And if you're not in a position to adopt, please share so Sharra and Arnie can find that perfect someone!
Sharra
Sharra is a 2 year old dachshund mix who LOVES to dance! She is a very sweet girl who will dance and sit pretty for treats.  She loves to play but her favorite thing is to snuggle with fuzzy blankets next to her foster mommy.  She LOVES blankets and burrowing in them, in fact she will completely disappear in them sometimes!  Sharra's foster mom says this is her most endearing quality!
Snugglebug Sharra is a well-behaved young lady who gets along great with everyone as long as kids don't try to pick her up.  She is a petite girl weighing in at 15lbs, is housebroken and kennel trained.  She has been in rescue since September 2015 and is patiently waiting for the right family to call her own.
Sharra is current on her vaccinations, spayed, microchipped, on high-quality food and is given heartworm preventative and flea/tick preventative every month.  For more information, please contact Hands, Hearts and Paws by emailing handsheartspaws@cox.net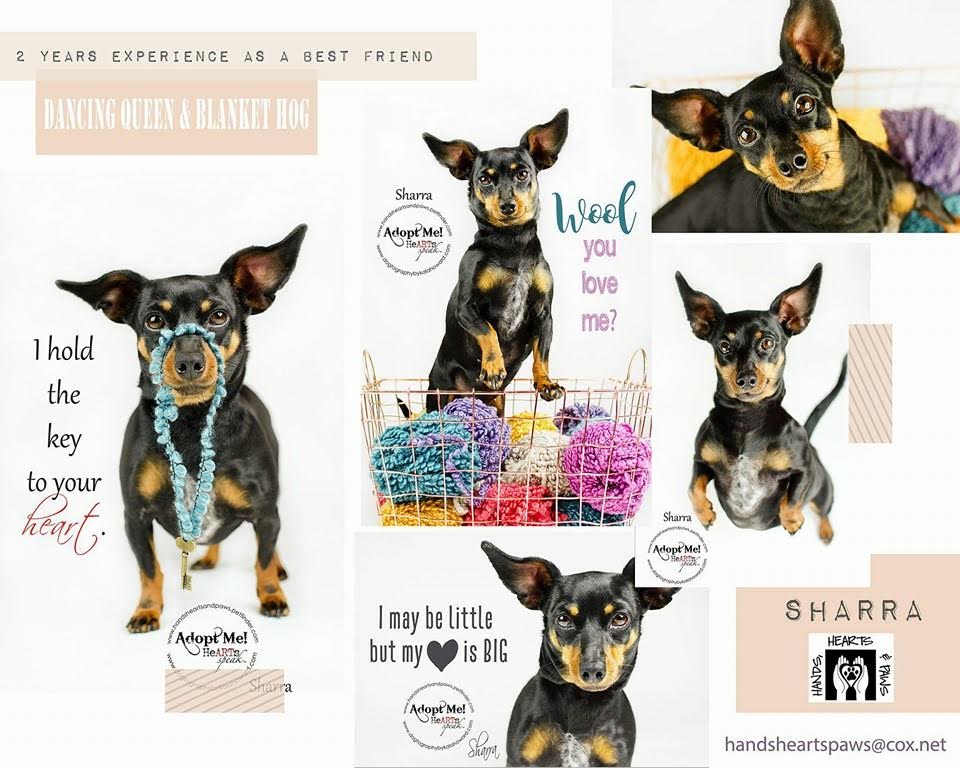 Arnie
Arnie is an 8year old Pomeranian mix who has several tricks up his sleeves.  He knows how to sit, lay down and shake and is very encouraged to learn new things in exchange for tasty treats.  He is fully housebroken and will let you know when he needs to go outside to do his business.  He is your typical lap dog who loves to be pampered and brushed.
Arnie is a little chunky and would appreciate daily walks to help him feel his best.  He would love to be an only dog or have a housemate who is also as independent as he is.  He would do great in an apartment or house, but wherever he is he wants to make sure he's loved and snuggled.
Arnie is current on his vaccinations, neutered, microchipped, on high-quality food and is given heartworm preventative and flea/tick preventative every month.  For more information, please contact Hands, Hearts and Paws by emailing handsheartspaws@cox.net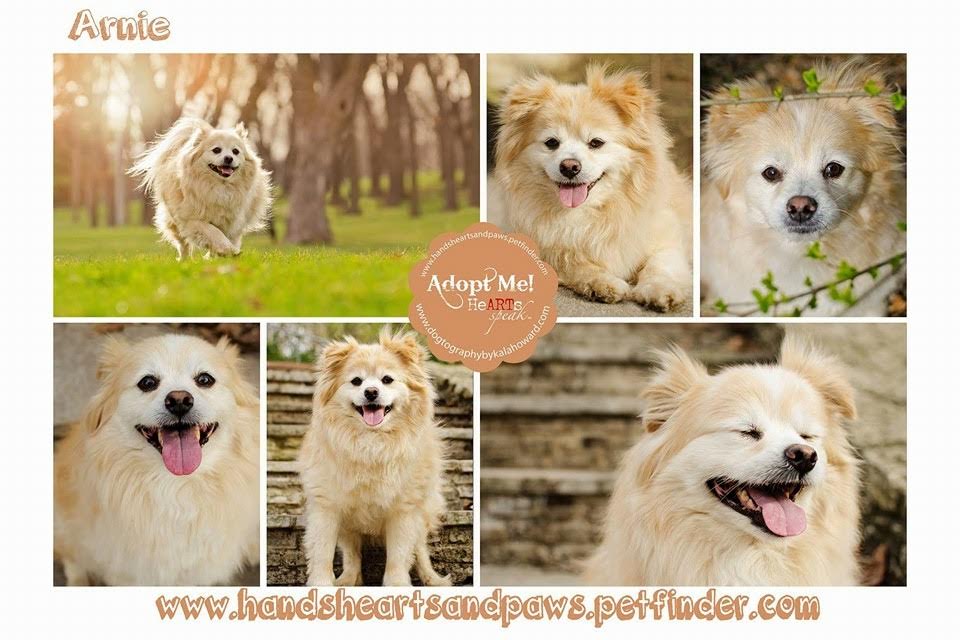 *Images thanks to Kala Howard Photography