Shop this holiday season and help local shelters/rescues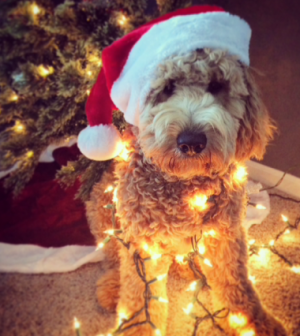 Just as we can expect to eat too much this holiday season, to dread spending time with that family member, or to fall asleep watching the football game, shopping is a rite of passage this time of year. And while you may hate battling the crowds or trying to make the budget work, you can feel good about shopping if doing so gives back to the community. If you shop using iGive, Giving Assistant, Amazon Smile, or TAGG, you'll be giving the perfect gift AND giving back to animals at the same time.
Here's a quick guide to using these shopping networks that help you give back when you shop (not only during the holidays, but year round!). All of these are free and easy to use after you get set up.
Giving Assistant
Certain online retailers (over 3,000 of them) offer cash back on purchases. The cool thing about Giving Assistant is that when you receive cash back, you're given the option to give any portion of it to charities and nonprofits.
What's more, there's a browser extension you can install that tells you when you're about to shop at a retailer that offers cash back.
Right now, there are exclusive Macy's coupons available, great savings at stores like Target and Kohl's, and more. Sign Up for Giving Assistant by clicking here. 
iGive Network
Each time you shop at any of the 1,700+ online stores in the iGive network, a portion of the money you spend benefits an organization you choose. Once you sign up, you can install a extension for your browser that will automatically let you know when you are shopping on an iGive site. With each purchase, a percent of your purchase is donated. Target, Kohl's, Petco, Walmart, Travelocity, and many more sites participate.
In the last 20 years, nearly $10 million has gone to organizations through online purchases on iGive participating sites.
Sign Up for iGive by clicking here. 
Amazon Smile
If you shop online, odds are that you're plenty familiar with Amazon. There's another Amazon site you may not have been using, though- Amazon Smile. When you shop on Amazon Smile,  0.5 percent of your purchase gets donated to an organization of your choosing.
When you shop on Amazon, make sure you're shopping Amazon Smile! Click here to check it out now.
TAGG (Together a Greater Good)
If you are shopping in the Omaha and Lincoln area,  Together a Greater Good (TAGG) is an app you can download and use to give back. Using the app, "tag" purchases you make at participating retailers and 5 percent goes to your chosen organization.
There are a wide range of restaurants, stores, salons, and services that participate, so when you buy, make sure to ask if the retailer is a participant.
Ask your cashier for a QR code or upload a picture of your receipt to the app.
Download the app and start giving back using TAGG today by clicking here.
Of course, these are just four ways to give back while shopping. Look around at stores you shop in this holiday season to see if there are more opportunities. You can always volunteer, foster, donate and raise awareness for your favorite rescue and shelter operation as well.
If you're able, give back this holiday season! And if you're shopping, be sure to use the above techniques. You're spending money anyway, so why not have some of it benefit your favorite humane organizations?