A New Way to Support Hearts United for Animals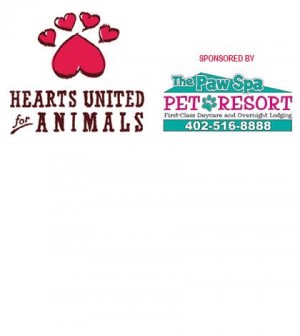 Donating to Hearts United for Animals (HUA) has never been this easy. HUA has teamed up with Proseeds, an Omaha based company that gives consumers the option to shop and dine for a purpose.
How it works:
When you swipe a card registered with you Proseeds account at a participating store, 5% of your check is donated to the cause of your choice.
How to sign up:
Go to giveproseeds.com and hit the Join button
Fill out the short form
Select Hearts United for Animals
Add a Visa or American Express Card to your account
Shop or dine at any of the 50+ participating companies and donate instantly
Hearts United is a large and important no-kill shelter in Auburn, NE. Animals waiting for adoption live and are cared for at its spacious and welcoming facility. HUA is one of the biggest puppy mill fighters in the region and provides cost-friendly medical procedures, among other things, like tests, vaccinations, and spay/neuter surgeries.
As well as housing adoptable animals, HUA is a sanctuary for dogs that cannot be adopted due to medical or behavioral reasons. Sponsorship is key to running these programs, and Proseeds will surely help in keeping the programs going strong. Animals that have been victim to domestic abuse also find refuge at Hearts United.
To learn more, visit hua.org.