Support Midlands Humane Society at its Decade at the Derby Event – May 11, 2018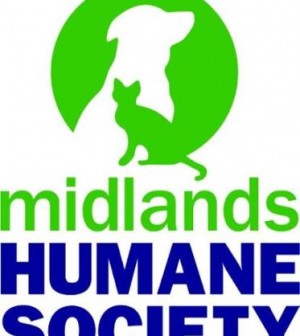 You can support one of our local shelters by celebrating a Decade of the Derby – a benefit gala for the Midlands Humane Society.
Come celebrate with the Midlands Humane Society at its 10th anniversary of The Derby at the Mid-America Center (1 Arena Way in Council Bluffs) on May 11, 2018.  A social hour begins at 5:30pm with a dinner buffet at 7:00pm.  Enjoy great food and drink, mingle with furry, four-legged guests, witness a heart-warming animal presentation, bid on live and silent auction items, and be entertained with an animal fashion show you'll have to see to believe!
Please visit  www.midlandshumanesociety.org/events to purchase your tickets.  Attend this great event for just $50.00 per ticket or $500 for a table of 10 – Make your reservation today.
Executive Director, Nikki Cruickshank says, "The Derby is our largest fundraiser of the year, helping thousands of homeless animals get medical care, food & supplies, training, and compassionate care while they wait for their forever home."
Midlands is thankful to its gracious sponsors, patrons, and volunteers who make this event an awesome experience and such great fun year after year.  The Presenting Paw Sponsor for 2018 is Eletech, Inc., and is joined by Platinum Paw Sponsors, Frank Fauble (Friend of MHS) and Wolf Brothers Western Wear. Gold Paw Sponsors are Urgent Pet Care and Petersen Law, PLLC.
It's the mission of Midlands to protect and nurture companion animals and enrich the lives of people who love them.
If you would like more information about this topic, please contact Kori Nelson, Director of Development and Marketing at 712-396-2264 or email at knelson@midlandshumanesociety.org.