Support Nepal's Street Dogs at Omaha's Long Dog Fat Cat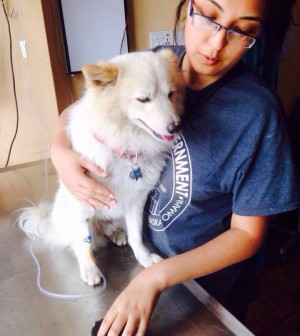 Dogs have it good (for the most part) in the U.S., especially in relation to much of the rest of the world. One place dogs aren't as treasured is Nepal. Project Humane Nepal is an educational organization formed by the University of Nebraska-Omaha's own Angeela Shrestha and aims to change the treatment of animals in her home country. On Saturday, July 1, 2017, Long Dog Fat Cat and Project Humane Nepal will be teaming up for a fundraiser benefiting street dogs in Nepal.
The Project Humane Nepal's fundraiser benefiting the stray dogs in Nepal will be held at Long Dog Fat Cat's Village Pointe location (169th and Burke) and the team will be selling dog-themed mugs and tote bags that are made in Nepal. All proceeds will benefit Project Humane's mission to educate the younger generation to have compassion and respect for animals.
To read more about Project Humane Nepal, please visit:
Website: www.projecthumanenepal.org
Facebook: facebook.com/projecthumanenepal
Instagram: instagram.com/projecthumane.nepal
Twitter: twitter.com/phnepal