Tariffs on steel and aluminum worry many, especially pet food companies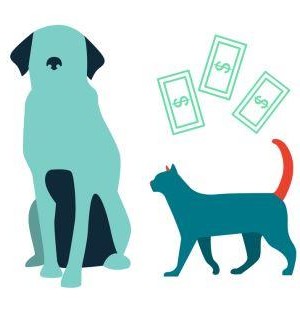 The topic of political discussion is always testy. Many avoid it altogether, some pay little attention, but most will take note of things happening in Washington when they directly affect them- especially when it alters pocketbooks.
When the current administration threatened China with tariffs in an attempt to "get a better trade deal," China retaliated with its own aim at U.S. goods. Now there's talk of even higher tariffs on goods that go to and from the world's top two economies. What will ultimately happen? Who knows. Experts are speculating regardless.
Pet food industry news outlets are relaying worry from food companies to consumers, saying metal tariffs will raise costs for companies which will, in turn, push prices consumers pay higher. Canned pet food, often in aluminum or steel cans, is one product likely to jump in price. When materials go up in price, companies need to account for the increase somehow and it's unlikely that companies will choose to eat the costs.
Farmers who want new steel buildings would, in this economic spitting match, pay more for materials used in their construction. On top of that, crops being produced on American farms that go to China having a higher price tag, as a result of tariffs, could be met with less demand. The implications are many.
It's far too early to tell how everything will shake out, but companies have antennae up for certain.