Does your teenager love animals? Train them to become a Jr. Humane Educator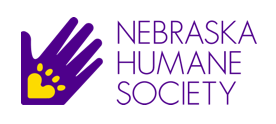 The Humane Hands Club from the Nebraska Humane Society (NHS) is for youths aged 11 to 15 who would like to learn about different areas and issues within the state's largest shelter, Omaha's NHS.
If your kids love animals and are concerned for their welfare (and you'd like to teach them empathy, compassion, and responsibility) you can sign them up to participate in a variety of hands-on activities in the shelter through the Humane Hands program.
Two sessions are being offered each month until May of 2016.
SESSIONS:
Each second Tuesday of the month: 4:30 p.m. until 6:30 p.m.
Each second Saturday of the month: 10 a.m. until noon
The cost is $150 per participant. With your enrollment, your kids will receive a t-shirt, will participate in activities facilitated by a humane educator at NHS, and will get the chance to become camp counselors at the shelter's winter and summer camps.
If you and your kids are animal lovers, this is the club for you.
For more information, contact Tracey Weiser at 402.444.7800 extension 2396 -OR- Pascal Smith at 402.444.7800 extension 2247.
You can also find more info and registration details at www.nehumanesociety.org/humanehands