Thanks, Omaha, for another successful Pick a Pooch Adoption Days weekend!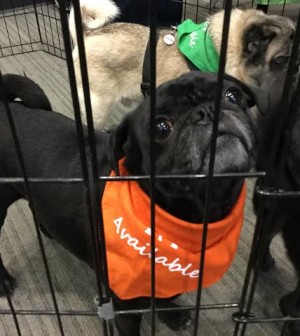 On behalf of Pets in Omaha, thank you for participating in the 2018 Pick a Pooch Adoption Days and Pet Expo. With your presence and contribution to the event, we were able to promote animal adoption and bring the community together for a fun, productive, and relationship-building weekend.
Our community is so generous and together we've delivered a great, free, family-friendly event that was enjoyed by thousands. By working together as partners in promoting adoption and local business, we are all closer as a community, working together for the greater good. Over 5,000 people over the event weekend were treated to fun activities, developed personal and business relationships, and furthered our goal of successful animal adoption. It's too soon to have a complete tally, but we're gathering data about adoptions, hoping that another large number of animals found their forever homes.
We could not do what we do without the support and participation of companies, sponsors, and humane organizations like the ones that gathered this year. Thanks again for your participation. We look forward to speaking more in the near future and as we plan for another great year bringing community together!
Very sincerely,
The Pets in Omaha team
If you've got any comments, concerns, questions, or success stories from the event, don't hesitate to contact us!
For more details about the event and what it entailed, click here.