Tips for a Clean House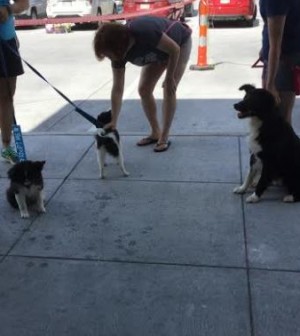 Unless you've got a special, hypoallergenic animal that somehow doesn't shed, you've got pet hair in your house. It comes with the territory. And regardless of how well-behaved your pet is, he or she is going to get dirty. Knowing this, we located a helpful list of tips for cleaning the spaces you share with pets. Read it here.
While it may seem like common sense, cleaning is sometimes difficult. The list includes where to keep litter pans, what to have available in high traffic areas, when to clean and what to use when cleaning.
Merritt Supply is a great place to find products you'll love. Find it here:  https://www.merrittsupply.com/product-category/cleaning-products/
There are some interesting tips on making your own household cleaners to boot.
In the Houston area? Make sure to check out Zerorez Carpet Cleaning Houston!
A common complaint from even the most loving pet owners is the fact that pet hair seems to appear everywhere. Regardless of season, cats and dogs shed. There are times throughout the year when the weather changes drastically and this brings an even bigger onslaught of flying fur into your home. The site which offers cleaning tips summarized above also provides a consumer-reports-type guide to finding the best remedies for removing the pet hair that gets into carpets and settles in, including which vacuum does the best job with hair cleanup.
To see the list of best vacuums, click here