Tips for dealing with the loss of a pet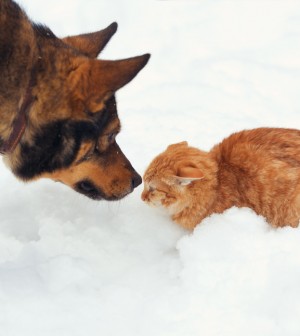 Losing a pet can be as hard on people as losing a human friend. We care about our pets like we do for any other member of the family. It isn't unusual to experience the seven stages of grief when a beloved pet passes away. You're probably wondering how to deal with the depression, sadness, and other negative feelings when your furry friend leaves you.  Below are some tips to use when dealing with pet loss.
Talk about it– Talking with family members and friends is a good way to help dealing with your pet loss. Chances are they have gone through the same struggle that you have and they know how to help with dealing with it. Pet loss professionals can help, too. Cherie Fry of Paws to Angels is a long-time supporter and friend of Pets in Omaha. See more from her on our End of Life Care Page.
Console and gain comfort from other pets– pets can read the atmosphere of a household and learn when there is sadness in the family. Comfort them and it's likely they will do the same for you. Pets, to many of us, are family, so rely on your furry family too.
Reflect, decide when getting a new pet is right (if it ever feels right)-Getting a new pet afterwards is best done after a certain length of time and that varies for everyone. Getting a new companion too soon may not be great for you or fair to the new pet. Recovery needs to happen. Getting a new pet could help or it could hurt worse. Think, reflect, and make the right decision for you when you're ready.
For additional help in Nebraska, the Nebraska Humane Society offers a pet loss support Group. The group meets every first Saturday of each month at 10:30 a.m. There is no charge to go to the meetings. To find out more information about the group, go to this link.
The Nebraska Humane Society's address is 8929 Fort St, Omaha, NE.
And again, Cherie Fry is the most experienced and qualified grief counselor around when you need support after the loss of a pet. Visit her website here.