'Tis the Season- Gifts for Your Pet from the Nebraska Humane Society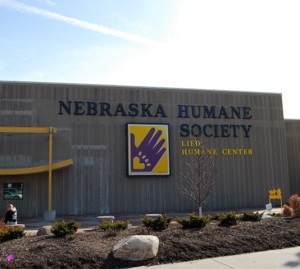 Bells are ringing, children are singing, snow is falling, cats are meowing and dogs are barking. You know why? Holiday season is blooming! That means a time for giving, cheering, sledding, singing, baking and presents! You are scrambling to get all of your shopping done and have a million and one things going on this time of year, but don't forget about your pets!
Don't let them down this year…go out and get them something special. We at Pets In Omaha have a number of great stores in our directory that you can go to. We chose to highlight the Nebraska Humane Society's pet store for the simple fact that a portion of their proceeds go right back and benefit the animals. So not only are you making your pets happy, you are helping those animals that don't have a forever home yet. Nothing should warm your heart more.
NHS has everything a Petco or other large retail store would have. Everything from cat nip to harnesses from Italy…they've got it. In fact, the special harnesses from Italy are sold in two places- Italy and the Nebraska Humane Society (they have a great buyer). Below are some gifts we found at NHS. There are plenty more toys and gift ideas at the NHS store, but after speaking with store employees, we learned that these were the most popular.
Happy shopping!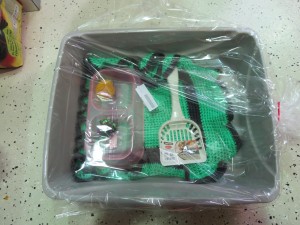 The Cat Kit- if you adopt a cat you can get all of these supplies for $15.99 includes: Cozzy, Water & Food Bowl, Scoop, 2 Toys and a Litter Box.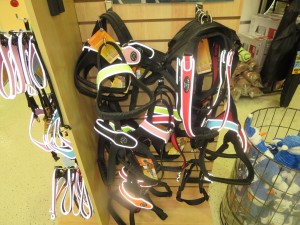 Harness' from Italy, no other store in the U.S. has these and they are indestructible.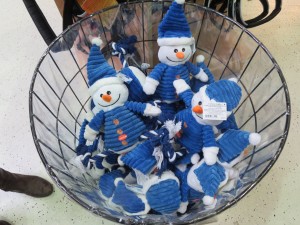 Snowmen jingle toys. How fun!
You'll also find:
Kennels and pet carriers
Outfits & Brushes
Chew Toys and Leashes
Cat Towers
Much more!
We don't recommend giving animals as gifts, but if you and you family want a new member for the holidays, the NHS has plenty of loving cats, dogs and more for you to love. Here's a picture of Alli and adoptable cat Spider. Click here to see more of our shopping experience and Spider on our YouTube channel.