Top 5 Pet Trends in 2017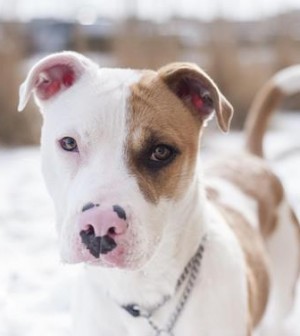 We consider our pets family, so it's no surprise that the top pet trends for 2017 revolve around keeping your pet healthy, happy and comfortable. Here are the top five trends for the year, according to Packaged Facts marketing research firm and Rover.com.
Organic and made-in-the-USA products
If you wouldn't give it to your child, why would you give it to your fur baby? There is an ongoing trend of pet parents buying natural, organic pet products that are locally sourced in the USA. This includes everything from food products to toys, grooming products and even where they are made. Packaged Facts cites these companies as ones to watch: Coastal Products, 2 Hounds Design, Up Country, Lupine and Wolfgang USA.
Getting a good night's sleep is essential and if the bed isn't comfortable it's hard to get peaceful rest. Finding a pet bed that is easy to clean, durable and comfortable with health benefits have become increasingly important. Pet beds with memory foam or gel mattresses have become a staple because they reduce pain and help animals fall asleep faster.
Feeding dishes that improve health, comfort and convenience
Did you know that cats don't like it when their whiskers touch the sides of their bowls? Innovators have been working on designs that will not only solve whisker problems, but also neck strain and digestion problems. Features like automated feeding and portion control have become the pinnacle of convenience. NoBowl was a top product at last year's SuperZoo in Las Vegas and is making a big splash.
Customizable and fashion-forward accessories
Finding the right fit has never been easier since the rise of customizable fashion. German-made Flexi's Comfort line offers owners the opportunity to customize their leash with multi-box or LED lighting options. Designers like Marc Jacobs and Gucci have also started selling cat-friendly fashion for owners with enough persistence to dress their cats. Style is being inserted into nearly all products, including cat mats for litter boxes. Best1x.com has recently listed its top mats that are not only pretty, but help with the job of cleaning and keeping kitty's "stuff" around the box and off paws. Cleaning after them is such a time consuming job.  Don't you hate it when they create a mess in the house by dragging their litter trails from the cat litter? You'll want to check out their list in a Cat mat review by luci at https://best1x.com/cat-litter-mat/
Pet carriers and pet strollers
Whether it's for traveling or for a stroll around the block, owners want their animals to not only travel in style but also in comfort. Designer purses from Michael Kors and Chanel remain trendy as well as strollers designed to help joggers take their animals with them.
A wonderful guide on the best cat carriers can be found on selfpetcare.com as well.
These are what experts claim to be the top trends for pet products in 2017. And when we find more top items, you'll be able to find them on our Pet Products page. Check back often! We'll keep you in the know.