Training options for new adopters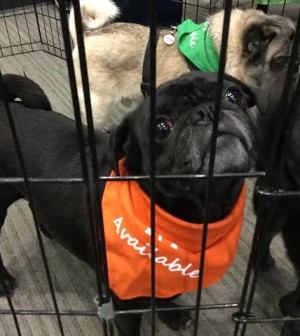 New adoptions happen all the time. And after our Pick-a-Pooch Adoption Days, an increased number of adoptions have taken place locally. That said, we'd like to present you with a few training options we feel comfortable with recommending.
We've highlighted the Nebraska Humane Society's training classes in the past and feel they are a great way for you and your new pup to get off the ground. Click here to find out more about the NHS's training programs.
Kelley McAtee of Dharma Dog Training is another trusted partner. To learn about Kelley's top ten training tips, click here.
Big Moose Dog Training is our newest trainer feature- click here to read about Big Moose.
We will also be telling you more about our newest partner, Dog on It Dog Training. Learn more about Dog on It by visiting http://www.dogonitomaha.com. 
Below, you'll find a list of tips from Town and Country Humane Society in relation to adopted shelter pets. Take note, schedule a class or two, and get off on the right foot as an adopter!
Helpful Tips for Adopters of Shelter Dogs
Our friends at Town and Country Humane Society have offered a few tips for folks who have and will bring a new adopted pup home from a shelter. Sometimes it is difficult to know every circumstance you'll face with behavior, personality, etc. when adopting a shelter dog. Many come in as strays, others come in as owner surrenders, and still more dogs find their way to a shelter after having no training, structure, positive reinforcement or experience.
And while training your new pup is necessary, not everyone does it the same way. Positive reinforcement has proven itself effective in initial and ongoing training, and Town and Country's tips focus on that.
1. Leave a leash hooked to the harness of collar your dog is wearing for the first couple weeks. This will help you gently lead your dog where it belongs in the house and it can also prevent encounters with other animals. You can never be too careful. Having the leash there for
grabbing may also prevent any quick moves by your dog toward the door! It's often uncomfortable being in a new place, especially for dogs.
2. Provide boundaries within your home right away. Find a central part of your home and block itoff with a gate. You can also provide boundaries using a dog bed, a crate, or something else that isn't too scary. This will tell the dog that it is in its "safe place." Encourage your dog to like its
crate. See how he responds to closing the gate, but also give him time to be inside with the gate open. These practices can help set boundaries, can help with potty training, and even prevent periods of boredom when dogs can become destructive.
3. Start exercising right away. Exercising promotes mental stimulation and an introduction to walking procedures. Reward your dog with treats whenever you notice a wanted behavior. When it looks to you for guidance, reward it. Praise the dog when it comes to you. Positive
reinforcement is always beneficial.
4. Avoid having free access to your things at first. Dogs can become attached to things and behaviors like guarding and possessiveness can result. This can also relate to high value places like your lap, your couch, and rooms in your house that your dog shouldn't necessarily frequent.
If a dog takes a shoe, hops on the couch, etc. try to initiate a trade. If the dog is on the couch, coax him down, offer a treat and say, "take it." This promotes positive behavior and helps build boundaries and structure. It may take a while for your dog to "take the trade," but it is important that you are in charge.
5. Avoiding separation anxiety is a tough thing to combat, but it's important. Set up a space (a crate, a bed) where your dog can "hang out" and be independent. When your dog goes there, reward it. Let the dog find its safe place while still being part of your daily routine. This may take weeks, but building independence in the dog and preventing separation anxiety is worth the effort.
The main theme here, Town and Country says, is structure and boundaries with praise. This can prove to be the key to a confident and well-behaved dog.