Two canine diseases popping up around the U.S. -What you should know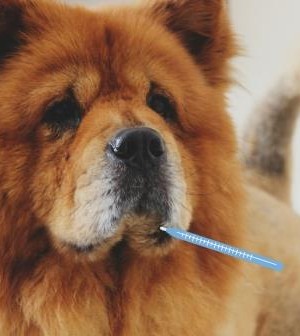 Sometimes it's a great thing that we're in a modestly-sized city; other times, we wish we were bigger. Or smaller. Whatever the case, it's important to have eyes and ears open to what's happening in places around the country, big and small.
With over 500 cases in California already this year, canine influenza has been prevalent enough that folks should be on the lookout, even more than they already are. A recent Fox5NY article  (New York City) has recently reported that the same "highly contagious strains of canine influenza are making their way around the United States." The H3N2 strain, one of the two whoppers that caused much harm in California, has landed in NYC. The same FOX article reports that 14 dogs have tested positive for it in The Big Apple.
So, dog flu is on the west coast and it's on the east coast. Like other things, if it's there and it's popular, it'll come to Omaha sooner than we know it. Be aware and be vigilant.
Also, summertime makes all dog owners a little jumpy as the nastiest of insect-carrying illnesses raise their yucky heads this time of year.
A CBS8 story (California) has dog owners a bit more edgy as it reports that not only is it flea season, the fleas in its area are carrying typhus (a disease that presents itself like flu and makes dogs and people sick, even kills them). Typhus is rare, so the fact that it's been diagnosed already is a sign to take care. Keep the disease away by keeping the fleas off of you and your animals.
Stay safe out there! Whatever your preference on insect control or vaccinations, know that some bad stuff is floating around, coast to coast in 2018.