How it Works: Rescue Group Adoption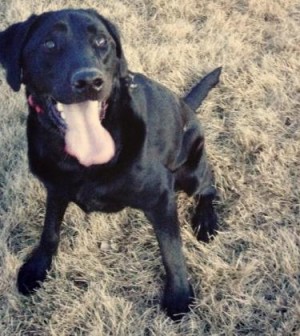 At the bakery, you are able to take a look at the delicious baked goods in the case, find one that's pretty, and simply say, "I want that one!" Interesting fact: dogs are not donuts.
At our "Pick-a-Pooch" adoption event in April, a few people came under the assumption they could pick out an animal and take it home that same day. This is not how adopting a rescue works. The good news for those folks- discovering that this is not the way things go down provides an opportunity to learn. Allow us to introduce you to the process of adopting through a rescue group.
Dogs and cats that are brought into rescue are often times abused, neglected, malnourished, not socialized and traumatized. It's heartbreaking. To make sure animals never go back to being that way, there are safeguards. The goal of each and every rescue is to find animals in their care a FOREVER home. Rescue volunteers put hours (even days and months) of work into getting these animals healthy and bringing out their inner spunk, preparing them for adoption. These animals are usually put into a foster home and their foster parents take care of them until the perfect family comes along. When the animals are successfully adopted, they do not and will not come back into rescue. The rescue adoption process makes sure of that. The rescue will only place their animals in the perfect home- one that will love them forever.
First, you must apply to adopt. Each rescue will have an application (sometimes paper, sometimes online), they differ depending on the breed of dog or cat that you are looking into and will include a series of questions. Rescues, such as Taysia Blue, who take in Siberian Huskies and Alaskan Malamutes, probably will not adopt out a dog to someone who has cats (because of the prey drive that the dogs have). Other requirements include a six-foot fence and having another dog. An applicant with these requirements is an easy match, says Jackie Roach of Taysia Blue. However, applicants who are looking for a husky with two blue eyes and is a female under 50 pounds, who is good with kids, and good with cats, etc… will find this is nearly impossible and the application process will take forever. That dog rarely comes along. Your application is checked as quickly as the rescue can get to it- for most rescues they try to get to it within 24 hours.
Next, the references are called. Most rescue applications will ask for references, they will be called, and the process will not continue until the rescue can get in touch with them. During this phase, a veterinarian will be called to make sure everything with the animal is up to par. Landlords are also called. Rescues encourage you to tell your references that they will be expecting a call to speed up this process.
Then you are called. They will talk with you about why you are wanting the dog that you have chosen; they discuss personalities and match you with best one for you. People often times fall in love with a photo. This is not enough for you to be able to adopt that specific animal. They will chat with you about this during the call.
After you speak on the phone, a home visit is scheduled. Typically, this happens between days 5-10 of the application process. It could be longer depending on how everything is going. The rescue will bring the dog to your home and test everything out. Sometimes two or three home visits are scheduled, it just all depends.
At the time of the home visit, if all is well then you may officially adopt the perfect animal and bring him or her into your forever home.
This process may seem extreme and lengthy, but it is for good reason. This process ensures you don't just go pick up a cute puppy or kitten, but that you get one that fits your home's personality. If you have any questions, it is a good idea to call or email the rescue that you are looking at and they can help guide you along the process.
Again, these measures are taken because rescues love these animals as much as you want to. A rescue dog is attained by these groups, brought up to speed with medical care and socialization, then prepared to find the perfect landing spot. It takes a long time and it hopefully happens just once. Please understand that the rescue process is there for the animal's benefit and not just to drive you crazy. Follow the rules, do your duty and, with time, you will be able to make an addition to your home which will bring you much joy for years to come.
Want to learn more about our area rescues? Click our "Rescue" page for features on many of them and decide whether you are ready to make the commitment to be a forever home for an animal.