Upcoming Events benefiting local rescues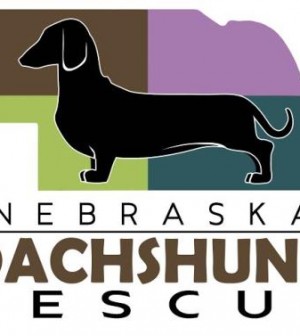 By the time the events listed here happen, February will almost be over. Onto March then, which means spring is right around the corner and we'll all be out in the warm sunshine, celebrating our pets. Get excited.
In the meantime, two events take place on Feb. 21. Check out Hands, Hearts & Paws at 6 p.m., then head out to the Ralston Arena for fun with the Nebraska Dachshund Rescue during intermission of the 7 p.m. game!
February 21, 2015 – Weiner Dog Dash with the Omaha Lancers
This event is hosted by the Omaha Lancers, sponsored by Rockbrook Animal Clinic and will be held at the Ralston Event Center (73rd and Q Streets in Omaha).
40 Dachshunds (purebred only, please) will race on the ice (with the help of one human to release and one human to catch) during intermission of the Lancers and Fargo Force hockey game. The contest starts at 7 p.m.
If you'd like to participate in the race, go to Saveaweenie.com to register a racer (download forms, fill out, and mail to us). No racer? Just want to come watch? The Nebraska Dachshund Rescue has discounted tickets! The rescue also receives a portion of the proceeds. See the ticket purchase link on saveaweenie.com
$35 Entry Fee includes two hockey game tickets, a $75 goodie bag (courtesy of Rockbrook Animal Clinic), and a chance to race and win the grand prize trophy! Invite your friends and family! Tickets can be purchased for a discounted rate of $15 each.
February 21, 2015 – Hands, Hearts and Paws 2015 Fundraiser
On Feb. 21 at 6 p.m., Hands, Hearts and Paws will be holding its 2015 fundraiser entitled "Show the Love" at the Arbor Hall Event Center, just north of 140th and West Center Road.
Proceeds from ticket sales will benefit HH&P. They are $25 each, $170 for a table of 7 or $220 for a table of 9. Your ticket gets you admission, dinner, a drink, a raffle ticket and entertainment. Tickets can be purchased at area meet and greets or you can email handsheartspaws@cox.net for information.
Have an event you want promoted? Holler at us through our Contact page atop the main menu.