Upcoming Pet Events (May 12-15, 2018)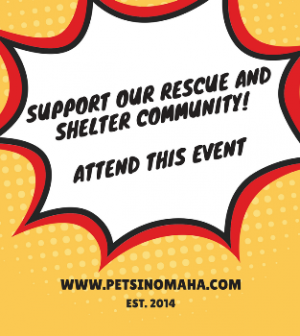 Event season is in full gear and each weekend holds a variety of events that includes something for all pet lovers. Take a look at our featured pet events for this weekend, May 12 and 13, 2018. Also, make sure to  bookmark our events page to always know what's happening in our pet community!
Saturday, May 12, 2018 
From 11 am until 1 pm, meet adoptable dogs and volunteers from Hands, Hearts and Paws! They'll be hanging out, educating, and showing off dogs at both the Loveland (90th and Center) and Village Pointe (169th and Burke) locations of Long Dog Fat Cat.

From 11 am until 2 pm at the Pieloch Pet Adoption Center of Capital Humane Society in Lincoln, participate in the 5th Annual Kitten Shower!
You will be able to meet adoptable kittens, learning about the foster care program and how to sign up to be a foster parent, meet current foster parents, give suggestions on what you think we should name Pieloch's kittens, and enter for a chance to win prizes!
Attendance is free but donations from its kitten & foster care wish list are encouraged.
Gift Registry Items:
-Purina Kitten Chow
-Canned pate cat & kitten food
-Non clumping cat litter
-Cat toys (hard plastic, easy to disinfect toys)
-Heating Pads
-Blankets
-Kitten Milk Replacer (KMR or PetLac)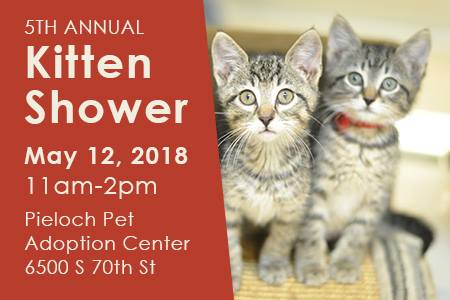 On Tuesday, May 15, join Hands, Hearts and Paws at The Green Spot Omaha (72nd and Pacific) for Trimming Claws for a Cause! From 6 to 8 pm, get your pup's nails trimmed for just $10. Proceeds benefit Hands, Hearts and Paws. 

This event takes place each first and third Tuesday of the month at the Green Spot and benefits rescue every time! No appointment is necessary.