Want to venture out for a new dog-walking experience? Try these places!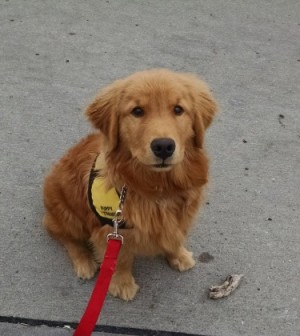 Looking for a place to hang out with your dog? Look no further, there are a lot of great parks in Omaha that are dog friendly. There are parks that both require leashes and don't.
But before you take your dog anywhere make sure you have the supplies to keep you and your dog safe.
A leash! The city of Omaha requires that every dog that's outside must be on a leash. This will keep your dog from getting away from you if he gets excited.
A pooper scooper & bag. The city of Omaha requires that you pick up any of your dog's dropping. Plus, it's just common courtesy!
Items to consider:
A collapsible water dish for your pal. If you're thirsty outside moving around, they are probably thirsty too. You can find these at Walmart, PetSmart and Amazon.
Don't forget a water bottle for yourself!
A mister or spray bottle to help cool down your pal.
A State Park Permit! Some of the parks we recommend will require either a $5 day pass or an annual pass for $26.
Also, make sure to follow some general rules when taking your pups to places like these.
Stay with your dog at all times!
Dogs must be on leashes entering and exiting the park
All waste must be picked up
No toys allowed in the park
No people food, dog treats or dog food in the park.
Dogs in heat are not permitted
Puppies under 4-months are not permitted.
Must have certificate of vaccinations
No smoking
No digging
Parks that require a leash:
Don't let the fact that your dog needs to be on a leash discourage you from these wonderful parks. Many of them have wonderful trail as well as spectacular views.
For the best views, try to make it to the park before sunset and then watch it.
Platte River State Park- 14421 346th St, Louisville, Nebraska.
This park is tucked away in between Omaha and Lincoln. It is home to trails, a scenic waterfall, the Lincoln Journal Tower and Jenny Newman Lake.
The Outdoor Heritage Education Complex offers an outdoor shooting range. You may want to steer clear of this side of the park.
Drive down for the day or stay a couple of days in their camping sites or cabins.
Glenn Cunningham Lake Park- 8660 Lake Cunningham Road, Omaha, Nebraska
Located off Interstate- 680 and North 72nd Street the park is home to 390-acre Glenn Cunningham lake where you can boat or fish. The lake is surrounded 1,050-acres of trees and trails that you can bike or walk on.
Since it's an Omaha Park there is no charge to come to the park. There are 58 camping and RV pads if you do want to stay longer. Campgrounds are first come, first serve basis.
Two Rivers State Recreation Area- 27702 F Street, Waterloo, Nebraska
This state Recreation Area has FIVE sandpit lakes, one of which you can swim at. This is a no-boating park, but you can fish and hunt waterfowl in the designated wildlife management area. There is also a 1-mile hiking trail and over 2-miles of mountain biking trails.
While there consider staying the night in one of the 10 Union Pacific cabooses that have been refurbished to sleep six people! Or, consider staying at one of the 144 camping pads.
Eugene T. Mahoney State Park- 28500 West Park Highway, Ashland, Nebraska
Right off Interstate-80 in between Omaha and Lincoln sits Mahoney State Park. Mahoney state park offers a family aquatic center, golf, miniature golf, disc golf, paddle-boating, fishing, large indoor playground, theater and horseback riding.
The park has cabins and campgrounds that allow dogs as long as they are well-behaved and on a leash at all times. Since it is a state park you will need a state park pass.
Also within a short drive is the Lee G. Simmons Conservation & Wildlife Safari park. This park is a bring-your-own-car safari and offers you the chance to see buffalo, wolves and eagles, just to name a few.
Off-the- Leash Parks:
What is an off-the-leash dog park? This is an area that has been fenced off just for dogs.
Before going to an off-the-leash dog park make sure you check out their list of rules here.
Hefflinger Dog Park- 111th and West Maple Streets
Seven acres of the park have been set aside for dogs to run free. Five-acres of the park is open to all dogs as long as they play well with others. The remainder of the park is set aside for smaller dogs that may be bullied by the larger dogs. Hefflinger Park is the only park mentioned without a lake.
Hansom Park- 32nd and Woolworth Streets
This dog park opened in 2011 in the oldest city park in Omaha. It offers three different fenced in area, two of which are 35,000 square feet, and a smaller 20,000 square foot park just for small dogs.