Volunteers Key to the Nebraska Humane Society's Success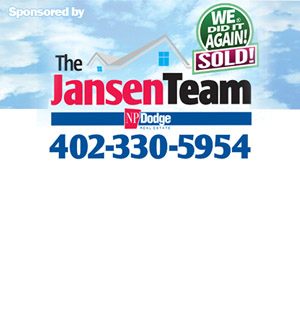 If we've learned anything since the inception of Pets in Omaha, it's that without volunteerism, the Omaha pet community wouldn't be thriving as it is. In covering events and sharing information about our local shelters and rescue organizations, we've determined that three things are paramount when measuring their effectiveness and success: donations from the public, increased awareness and volunteer efforts.
Volunteers shoulder a large part of the workload in our local pet advocacy groups. They foster animals, they donate their time and money, they answer emails, field phone calls and do many other things to keep things running smoothly and in a cost-effective way. It's no stretch to say that without volunteers, none of these groups would be able to be nearly as successful as they are. The Nebraska Humane Society is a prime example of how volunteerism carries an organization.
In reading a story out of Texas recently, I was inspired to tell the story of how volunteers in Omaha keep the NHS and other groups afloat. The aforementioned story told of a 9-year-old boy doing great things at his local shelter. From being around the NHS as an animal lover and reporter, I knew there would be many heroes like Texas's proud son at our city's largest shelter. Chet Bressman, a 16-year-volunteer at the NHS, was the best example I could hope for.
Chet was a signal design engineer at Union Pacific in his professional career. Even before he retired from the railroad, he put in 15-20 hours per week at the shelter. Upon retirement, he started dedicating nearly every free hour to the NHS. Before, he was a seasonal or part-time volunteer, but now he puts in about 60 hours a week. Along with his wife, Chet is one of the more familiar faces in the building and has also traveled the country as the Pet Adoption on Wheels (PAWS) Supervisor. A humble servant for the animals, he didn't want this article to be about him; instead, he wanted me to highlight all the other volunteers who make the NHS what it is. I'll do both.
What the typical volunteer at the Nebraska Humane Society does is very noble. Every hour a volunteer puts in translates to savings for the shelter in that it doesn't have to pay a staff member to complete various tasks. An example of their efforts is front and center as one enters the shelter. The "cattery," which is the four-sided conglomeration of glass cat cages in the center of the main building, is rarely touched by a paid employee. "The paid staff never has to worry about cleaning the cattery," Chet says. "Every one of those cats has a clean area with food and water, litter and a bed thanks to the volunteers."
Volunteers also walk dogs, socialize cats, do laundry (and there's a lot of laundry to be done), deliver meals to home-bound people and complete a number of other jobs. Foster families for the NHS are also volunteers and Chet says over 1,800 animals were saved last year because of volunteers opening their homes to dogs and cats who need a little attention before becoming adoptable. Here's a little something that will blow your mind: In 2013, volunteers logged over 60,000 hours at the shelter. Let's say the NHS had to pay people just the minimum wage to work those hours. That would mean over $250,000 would be spent where volunteers worked out of the kindness of their hearts. Wow. What's more is that people like Chet don't even keep track of hours. "I say it's about 60 hours a week, but I don't count, really." Let's just say it's a minimum of 60 hours for Mr. Bressman. Good on you, Chet.
Chet's work is not confined to the walls of the NHS, however. In 2013, he traveled to Kansas 8 times in the PAW-mobile. He helped the ASPCA in New York after Hurricane Sandy. He also spent time rescuing animals after the Joplin, MO, tornado and in Louisiana post-Katrina where he brought back over 100 animals. Over 250,000 animals were lost in the Louisiana hurricane, but with the NHS RV and a couple of vans from Lincoln, he was able to save a number of needy pets. "It's a love for me," he says. "And in all my travels with the Humane Society, volunteers have helped me tremendously in what I have accomplished." We're glad he's so appreciative and has so much love for the animals.
Saving the lives of animals isn't always pretty, though. Sure, taking animals to Petsmart in the PAW-mobile is easy and gratifying. So is driving the vehicle in parades and displaying it at expos like the Omaha Home Show. Chet and his RV (I call it his RV because he's the only person who will drive it) has seen some very ugly situations involving animals. Once, he traveled to Ada, OK, where 45 border collies lived in a single home in which their owner couldn't properly care for them. He's taken the vehicle to puppy and kitty mill raids in places like Cortland, NE. A Lexington, NE, raid produced 175 dogs in dire conditions. The Henry Doorly Zoo's largest transportation vehicle was commissioned to help with that bust up. A Glenwood, IA, trip included a woman with a bobcat  and various wolf-hybrid dogs she had bred. The bobcat eventually landed at a big cat rescue in Colorado, so there was a happy ending there. Donated in 1993, Chet and the PAW-mobile has seen a terrible amount of sad stories, but he keeps it running, waiting for the next opportunity to do good.
Chet has driven the colorful, multi-purpose vehicle for 15 years, but he says he's "trying to retire a bit." He's got big plans for his "retirement after his retirement." It's funny, I told him, that he says he's trying to "retire" from volunteerism, like it's a job. That's how he treats it and we're glad that's the way he considers his duties. He and his wife plan to go out to Western Nebraska, Minnesota, Okoboji and Austin, TX, upon calling it a day at the NHS. "Those are a few of the places we'll go, but I've got six other trips in the works," he says. At this point, he's trying to get down to about 8 hours per week; emphasis on the word "trying." Chet just can't seem to get away, but that's alright with us.
"We couldn't survive without volunteers," he told me as a parting word. "Talk about them, not about me," he says. We're proud of his efforts, so he'll have to deal with the spotlight. All the efforts of volunteers in our local shelters and rescue groups are wonderful, but Chet's story is one of the best. Here's to Chet and all the people who make our pet community as vibrant and sound as it is.
If you are interested in volunteering for the Nebraska Humane Society, please click here to learn more. Foster families are always a need, so please consider that bit of volunteerism if you can. We know many donate. We do our best to raise awareness for the fine people who run these organizations. We also know that more volunteers are always needed, so make an effort to help wherever you can. You and the pet community will be better for it.